Abita Beer Is the Truth
ST
Points)
on 9/3/12 at 7:30am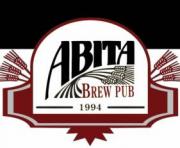 Since today is both a holiday and the unofficial end of summer, I thought I'd do something a little different and answer an email that isn't finance related but might come in handy for a bunch of you. I received the following email from In The Flesh last week:
Morning Eddie,
Louisiana related question--I was in my local liquor shop (also known as "my pharmacy" I suppose), and saw case after case of brews from Abita Brewery.
I know how much you love your booze (or used to, I guess, considering you gave it up); any recommendations on what's good from these guys? Looks like they have quite a selection. Ever actually been there?
I'll take the last question first.
I have not only been there, I probably could've been considered a temporary resident for awhile about five years ago. You see, I used to live about 15 minutes from the Abita Brewpub (and brewery) and they had the best burger on the Northshore at the time (with Times Grill running a close second). Needless to say, I was in there a couple of nights a week at least.
In addition to the truly sublime burgers, the rest of the menu was stellar as well. They had a deep fried artichoke heart appetizer that was phenomenal, their bayou crawfish pasta was to die for, and their roast beef po-boy was every bit as good as Monster's.
But if you really wanted to go off the reservation into gourmet heaven, you had to order the boudin quail. This was a dish so decadent that even I only ordered it once a month or so. It was quail breast stuffed and smothered in boudin (it's a cajun thing: pork, rice, spices, and God only knows what else in a sausage casing) with a blueberry glaze. It was sweet and savory and spicy all at the same time. Out of this world.
Now to the most important thing: what to wash it all down with.
Abita Beer is really phenomenal. I'm just gonna hit the high points, starting with my favorites:
Jockamo IPA - Jockamo is a relatively new entry to the Abita family and was introduced shortly before I left for France. India Pale Ales have always been my favorite microbrews, and Jockamo is one of the best I've ever had. I think it was introduced as one of their rotational beers, so I'm glad to see that it's now being produced permanently. This is a truly great beer.
Turbodog - Turbodog is basically a nut brown ale. It's clean and delicious, and packs a bit of a wallop. This is one of the beers that made Abita famous.
Andygator - I'm not proud of this, but if your aim is to just get annihilated look no further. Andygator is a mix between a double bock and a barleywine, and it'll fuck you up like polio. Proceed with caution.
Purple Haze - No list of Abita beers would be complete without at least mentioning Purple Haze. It's basically the beer that put Abita on the map. I'm not a big fan of fruit beers, but as fruit beers go this one is pretty quaffable. The raspberry isn't overpowering and it's a pretty refreshing brew. Plus the chicks really dig it.
In short, if you're not drinking Abita beers you probably should be. They're a unique taste of Louisiana and, even though I might get my NOLA ticket punched for saying this, they're a damn sight better than Dixie. That said, you should try Blackened Voodoo if you get the chance.
Hope you're all out enjoying this final day of summer. I think I'll go have a beer.