Being Decent
IB
Points)
on 7/30/12 at 10:30am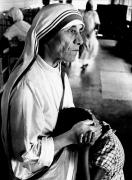 Good morning all.
Hope everyone had a swell time at the WSO conference. Wish I could have made it out, but that'll unfortunately have to wait until next year. I don't doubt that it was a great time.
Today I'm going to be talking about something that isn't heavily related to finance, recruiting, or anything of that sort...but it's an integral part of life in general: being a decent human being.
Now, I don't claim to know everything there is to know about being a good person. I'll be the first to say that many times in my life I have made decisions that had negative implications for others, based on my own self-interest, ignorance, or some combination of the two. But as I have matured, thought about things, and met a lot of new people from different walks of life, I have started to realize more and more how important it is to simply be a good person.
I think sometimes it's hard to remember that this is an important quality of human beings. For one, a lot of people, especially folks on this site, are very career-driven and look out for "numero uno", as it were, as their number one priority (ha..ha). This certainly doesn't imply anything negative, but always looking out for one's self can lead to tunnel vision, which can make you forget or ignore instances when you're being a raging asshole. Secondly, so many people spend so much time on the internet (an ethereal place that is largely anonymous), that they take those behaviors and that anonymity into the real world, and become raging assholes.
And being a good person doesn't necessarily mean that you dedicate your life to helping children in Africa (though that is certainly an honorable thing to do and I do not knock anyone for taking that path). I think for most of us it means being respectful, kind, and courteous to every individual you interact with; helping folks when asked for help; and not leaving people out of things based on superficial qualities. This is a similar definition, based on my rudimentary understanding of this work, to the "Thomas Jefferson Bible", a book constructed by Thomas Jefferson that leaves all of the crazy religious mess out and simply focuses on the teachings and morals presented throughout the New Testament by Jesus. I'm certainly not one for religion, but living in the South, I have encountered a lot of very pleasant, respectful, and generally nice religious people.
These aren't things I think about often, but one of two things is true: either I am noticing myself being an asshole to more people simply because the degree to which I am an asshole has increased over the last few years, or I'm more cognizant of the fact that I can be irritable and disrespectful at times (most everyone can be) because I've matured and cultivated a more pronounced understanding of why being respectful is important. Hopefully it's the latter!
We live in a society where people snap-judge each other based on pretty superficial things (guilty as charged) and make assumptions that are grossly inaccurate all the time. I'm not saying that this is reversible in any tangible way, but I am saying that since I've started taking a less judgmental approach to life, I generally just feel happier and most positive. So the next time you see that hipster on the train and think "God, what an idiot" because of the homemade jorts, try not to -- might make you feel kinda good.
Okay, I'll shut up.
What do you guys think? Have you noticed that you've become more cognizant of being respectful to others as you've matured? Less cognizant?
Love and peace.
"An intellectual is a man who takes more words than necessary to tell more than he knows." - Dwight D. Eisenhower
Check out my blog!