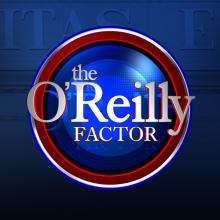 For those who missed it last night, Bill O'Reilly gave one of the best talking points memo's I have ever seen.
Since Zimmerman trial there have been an endless stream of protests and pundits throwing their two cents in the ring about the trial and race in America and bankruptcy in Detroit has only aggravated the wound. In a scathing take no prisoners monologue, O'Reilly covers the full gambit from President Obama to single mothers and the entertainment industry. Nothing O'Reilly says is "new", but the passion, rationality, and anger that he conveys through the speech is truly mesmerizing.
Anyone who thinks that Bill O'Reilly is just a conservative talking head clearly doesn't watch him on a frequent basis. He is his own man, and I don't agree with him on a number of issues, but I have a hard time not agree with or at least understanding the view point with everything that is said.
I kind of already know where this will lead, but I am curious on what other people's reactions are to O'Reilly's speech.
Upcoming Events
May 24 2016 - 7:00am

to

May 25 2016 - 7:00am

May 28 2016 - 11:00pm

to

May 29 2016 - 11:00pm

Jun 1 2016 - 7:00am

to

Jun 2 2016 - 7:00am

Jun 8 2016 - 7:00am

to

Jun 10 2016 - 4:00pm

Jun 15 2016 -

6:30pm

to

7:30pm
Poll
Who is your favorite Hedge Fund manager?
Bill Ackman
13%
Steve Cohen
8%
Ray Dalio
16%
Ken Griffin
8%
Carl Icahn
11%
Jim Simmons
5%
George Soros
10%
David Tepper
6%
David Einhorn
9%
Seth Klarman
9%
Other / None of the above
6%
Total votes: 480