Comments of the Week 6/24 to 6/30 & 6/17 to 6/23

Points)
on 7/1/12 at 6:22pm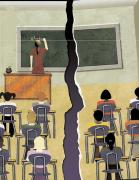 Hello, WSO! We are starting a thread of interesting comments from the week's topics. Feel free to leave suggestions on what kind of comments you would like to see.
Comments of the Week 6/24 to 6/30
by rufiolove: Three Things You Didn't Know About Becoming A Rock-Star Analyst

This is a good post overall but I can say that so much of this is group dependent. For example, one major thing to note is that the disparity between top bucket and bottom bucket is jokingly small, especially on an after-tax basis in the current economy. You're better off working your ass off trying to get an offer, the bonus doesn't really matter all that much you have an offer.

You may also be surprised to know how little is said about you by people that you think have your back and that you did great work for.

One thing I absolutely advocate is building a solid relationship with an Associate (ideally one who is vocal) so that they can stand up for you in the roundtable. It is completely true that most Associates won't majorly contradict senior guys, but if they are the most valuable and highly regarded Associate in the group, a lot of times their opinion matters more than a VP's (this is especially true in small groups and if you have VPs who are known to travel a lot and have a reputation for grinding analysts). Make sure that you can get them to give you a fly-on-the-wall recap of what went down in the roundtable.

The whole process is by its very nature cowardly and bullshit, so it's best to know exactly what is said about you because that can play a big factor in how hard you are willing to work your second year. You may have a VP who completely trashes you even though he was the biggest clown ever and constantly blew your shit up. If he does say that you "lack motivation" or don't produce good work, when it clearly isn't the case as evidenced by Associates and other officers you have worked with, you definitely want to file that away and the next time you get a staffing from them you can handle accordingly.

The biggest thing analysts forget is that they have pushback power (within reason) at a certain point you have to draw a line and acknowledge the type of person you are. I personally am not a little bitch and refuse to let spineless people control my experience. Make sure that you are able to know who actually spoke up for you and who threw you under the bus. It's very tough to fire analysts unless you are absolutely unreasonable or incapable, but they use bonuses as a means to try and manipulate you. Once you have an offer locked down, it is a very simple economic argument to look at your situation and determine how much shit you are willing to put up with for an incremental bonus bump. Knowing where the bonus situation is likely going to shake out, I can tell you that a ton of people who kill themselves are unhappy even when they get top bucket because the value proposition isn't what it used to be.

With all that being said, make sure that you do good work for the guys you like and try your best not to piss people off because you will need them for references when you go through recruiting... but don't be a sheep. Know enough to know when people are throwing you under the bus and adjust your effort accordingly.

by TEX: Shoud I go to law school?


DON'T FUCKING GO TO LAW SCHOOL!

I just graduated and am studying for the bar right now. If I could do it over I wouldn't have gone. I thought it was what I wanted to do, but I didn't really think it through, which I think is a mistake you are making as well. In a nutshell the day to day practice of law is extremely boring and the job prospects are not as good as they used to be.

If finance is what really interests you (and in my opinion Finance and following the market are vastly more interesting than the day to day practice of law) then keep aiming for that and don't switch gears because you aren't good at math. Because the thing is: to get into a top 5 law school you'd need an LSAT of at least a 170 to have any real chance. And if you are capable of scoring a 170 then you are capable of mastering the math/accounting required for a career in finance. If you can achieve your plan B then you already have the ability to achieve your plan A.

And like some of the other posters said go check out Abovethelaw.com. Not because you will learn much about law school and the law, but after reading the comments there you will realize how much everyone in that industry hates life.

by 21 Lives: The One Thing Causing A "Permanent National Recession" In The U.S.


Education is a huge issue for the nation's future. I think one reason for some of the gap between the US and higher performing countries is how education is extremely inconsistent in the US. First, each state has their own curriculum standards. Then each school district has a completely different amount of resources than the next. A great example of this is my home state of Virginia.

Where I grew up, in Fairfax County, six high schools are in the top 100 schools nationwide. A student could take any number of AP classes (at my high school there were ~15 available). Students can also travel to "academy" schools that offer specialized courses in a specific discipline (business, arts, dance, language, etc). However, if you travel 1-2 hours away, you will find schools that don't have the resources to offer even a single AP class (or even language, arts, science, and business electives).

Now, none of the countries that rank higher than the US have similar population size, diversity, or geographical separation that we have in the US. Those major differences can probably account for a large portion of the gap.

Many politicians do focus on education, but it is not a major issue, and for the most part they do more harm than good. Some examples of how politicians screw our education system up:
-States like Texas, with a strong preference for biased textbooks, influencing the textbook markets
-Schools that don't teach subjects like evolution
-Standardized testing being more important than actual learning
-Laws like No Child Left Behind and Race to the Top, which create terrible incentives for school districts and teachers. These incentives don't promote learning or improvement, but give schools, teachers, and states a reason to cheat and lie in order to receive federal funding.
-Schools having "zero tolerance" policies for minor alcohol/drug (usually weed) offenses. This disrupts a students life, and often leads to more negative outcomes for the student. Such as, further drug/alcohol use, lower quality education after a school transfer or alternative school placement, anxiety/depression from separating a student from friends, and a big red mark on their transcript that says expelled or suspended.
-States that cut education funding to fund other projects. What is more beneficial to a state than improving its future workforce?

And yes, like others have said, throwing money at the problem won't solve it. I think having national education standards, and improved resources, training, and funding for teachers could go a long way. If being a teacher was a desirable job for some of our best college graduates, I think we would see a difference in education.

Why does the median teacher, across all levels of K-12 education, earn less than $50,000 a year? Yes, there are many overpaid and ineffective teachers, but there are also many highly effective underpaid teachers.

I'd also like to say that a large part of this problem starts at home. My father taught me to read, write, and do math before entering kindergarten. This gave me huge advantages over other students through grade school, and even high school (come on, you remember all the kids who would take 5 minutes to read 1 page aloud in class). If you really want your child to be "smart," you need to teach them yourself.
EXTRA: Comments of the Week 6/17 to 6/23
by FSC: Not sure what to do. Non-target=No Job?

First thing you need to get out of your head is that your school matters. It does not. Not in the least bit.

That's what it really means to be a non-target. When people see your resume and see a school that isn't a "target," they immediately don't care what the school is. They just check to make sure you have a good GPA before deciding whether or not to read the rest of your resume.

That works two ways, as per my experience: first, it makes you suck at online applications, as no HR system will ever pick your resume out of any list of applicants. Second, it lets people know that you're more hungry than anyone else about getting the job. After all, you went through the trouble of making sure a real set of eyes got to your resume and not a computer/HR guy (interchangeable).

It's quite obvious that you haven't done enough networking, and the reason for this is that you're afraid of or unwilling to head out to the east coast (or west, if you've thought of that).

Allow me to be the first to say that if you don't spend the time on-site and within close proximity to the people you want to connect with, you will not find a job. Take the plunge. Finance a 2-3 month stay in NYC. Find a hostel and set up camp there if you don't have friends in the city; the limited privacy will motivate you to work harder.

I know people who have done exactly that before. It's not hard and has a high rate of success. The least you should be doing if you want to work on the Street is flying or taking a bus to and from the city every week or every other week to hit networking events and do informational interviews.

AND, if you think that's ridiculous, just know that there is an Indian kid who is in danger of overstaying his Visa to find a job while he works his ass off at a hotel overnight in Harlem to get the job he really wants. There's also a Chinese kid whose parents bred him to be an academic monster since he was in the cradle back in China, and now that he's here he's doing whatever it takes to succeed. There's also some kid from Cali who grew up like a spoiled brat because his father is a millionaire, and even though he's an idiot, his father paid for him to go to UCLA or Stanford. All he's gotta do is prove he fits in.

So yeah man, go hard or go home is the moral.

by Human: Would You Move to Singapore? Facebook's Saverin Has


I am going to be against the grain and suggest that Singapore is not really the best financial hubs to move. Let's focus on why Singapore itself is on decline.

1. Geographically Less Relevant. Singapore used to be the major financial hub because a lot of ships that need to head east have to dock in Singapore. The country made a lot of money being a major shipping hub. Within the last ten years or so, the dynamic has changed. Now we have bigger ships that can go to their final destined ports: Hong Kong, Shanghai, Osaka, and etc. without transferring in Singapore. The geographical advantage is gone. Why that matter? It used to be the major source of income for the country.

2. Recent Entry into Gambling Business. Singapore has always been very firm about laws and orders. It has always been against gambling. Setting up major casinos like Macau, brings in its own set of problems. It leads to a serious of criminal activities: money laundering, frauds, gang activities. If Singapore were doing so well, why would it recently opens up for gambling business? The answer is Singapore cannot sustain itself from its primarily business (as shipping port) and must look for alternative incomes. These in recent years, it has built up massive casinos to attract business.

3. Rise of Financial Center. The rise of financial center was particularly fueled initially through revenue generated from being the shipping hubs. Singapore did had the time and resources to develop that as it realized that it is slowly becoming less relevant. Most of the major Singapore banks are also the main vehicles for money laundering for drug lords in the Golden Triangle area. With more international scrutiny, most major banks have gotten out of that business.

4. Limited Land, Higher Taxes, Expensive Apartments. Pretty self explanatory here. Personally, I would prefer Hong Kong over Singapore. Hong Kong continues to be an important shipping port despite the macro factors which affect Singapore. Most importantly, being right next to China, makes it geographically relevant in term of being the Asian financial hub. Singapore, in my opinion, not so much.

I don't have much data to back it up. It is all based on my conversation with people who live in Singapore, Hong Kong and China. Everything is based on my observation in term of geography and economic dynamics happening around the area.

by funkee monkee: I think my manager hates me. How can I still get an offer?


I've had a similar experience. My boss was totally hounding me down way more than others. Even my colleagues felt sorry for me and didn't understand why. I quit after awhile because I couldn't take it. In hindsight, I would have told myself this:

First, never apologize. If you've done something wrong, just say "I'll get on that", but try not to apologize. He can't like you if he doesn't respect you.

Secondly, stay focused and never let him catch you doing nothing. Thirdly, try not think about it. It may be a self-fulling prophecy. If you think he hates you, you'll act in ways that will make him hate you. If he still hates you after you've taken this advice, then it might be just be him. I could be wrong about all of this lol
Have a great week, everyone!
Jessica
Community Manager Intern