Day 5: Word of Advice

PE
Points)
on 7/17/12 at 8:30pm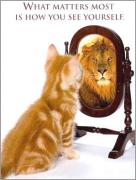 3 Minutes Toastmaster Speech
Hi Good Evening everyone. I am giving out my first Ice Breaker speech. Before I start my speech, "can I have a raise of hand to see who are originally 'not' from New York?" I guess most of us are not from here. I used to tell my friends that New York is like a gorgeous woman that you are seeing, she might mistreat you from time to time but you just can't get enough of her. At least that's what I said to the gentlemen. To the ladies, I usually replace woman with wife and marriage. My female friends get the sentimental kick out of it. I just love the city because of this great energy. This vibe. That everyone is here to look for their "calling in life". I don't see that anywhere else as much as I see in The City.
My family is from Myanmar, a small country between Thailand and India. , The most influential people from my country that got international recognition is U Thant. Next time you go to UN building, take a note of the statue right before Kofi Annan, his name is U Thant. He is the former Secretary General of UN from 1961-1971. And then there is Aung San Su Kyi, who was a noble price winner in 1991 for her democratic movement. Interestingly her house is right across my home back in Yangon.
There is this amazing bird called Bower-bird. They make this huge nest, big enough for human to live within. The male bird builds this to attract the female. He would find the rarest sea shells and feathers. Once the female passes by she knew exactly how hard the male has worked. But where this nest comes from? More concisely, where does the idea of it come from? It's in its mind. Our mind shapes who we are. It defines our reality. The founder of iconic Levi brand wanted to give everyone a nice pair of jean who comes to the California Gold Rush. Mark Zuckerberg, the founder of facebook wanted to give the ability to share college experience with the world. This kind of simple idea defines what kind of man they become. It becomes an obsession and shape who they are.
I want to share a few things which I consider as my core beliefs. Most of these are my personal beliefs and I am sure that most of you might not agree with me.
First is to Embrace Death. In order to live, we must die every day. When you ask people what they want in their lives, they go through a checklist and taking life as a process. They want to know what the right thing to do is. What is the right kind of job to get? My dad taught me earlier in life that you should start thinking about life from the end.
Death is a communist. He treats everyone fairly. To him, a king and a beggar are equal. He will take them away. We will eventually die and turn into dust. That makes living even more important.
My dad told me:
"if you were to die tomorrow, would you have any regrets?"
"How would you be remembered as? A benefactor? A loving husband? An successful entrepreneur?"
I remembered watching the movie Troy, when Zeus commented on the idea of mortality.
"I envy human because they have limited time. That is the beauty of it. Their life is measured by what they do. And they fight valiantly for what they believe in. We immortal can never do that, because we got too much time."
I remembered what Teddy Roosevelt once said, it goes something like this:
"It is not the critic who counts; not the man who points out how the strong man stumbles, or where the doer of deeds could have done them better. The credit belongs to the man who is actually in the arena, whose face is marred by dust and sweat and blood; who strives valiantly; who errs, who comes short again and again, because there is no effort without error and shortcoming; but who does actually strive to do the deeds; who knows great enthusiasms, the great devotions; who spends himself in a worthy cause; who at the best knows in the end the triumph of high achievement, and who at the worst, if he fails, at least fails while daring greatly, so that his place shall never be with those cold and timid souls who neither know victory nor defeat."
Accept everything. We are expert at self-deception. We come back home and tell our friends and spouses, how badly we are being treated at work. And they agree with us. It is okay to blame others for awhile but in the end; we must learn to change ourselves. The greatest motivational speaker of all time, Jack Canfield, presented with this simple formula:
(Given) Event + (Decide) Response = (Desired) Outcome
We can only change the outcome of an event through our response. Most of the time people try so hard to change people around them. I find it much easier to change myself to make the best out of the situation. I always believe that the whole world is conspiring me to become successful. I take every challenge that comes into my life as a way to improve myself. I knew that these challenges are opportunities to bring out the best in me as an individual.
Most successful people in the world have constant set back in life. Not business people but people like Nelson Mandela and Abraham Lincoln. A lot of times in life is depends not on how you deal with success but how you deal with failures.
Follow your calling in life. That standard must be set very high. My personal goal in life is to motivate people to be the best that they can be. Remember the story of Alice in the Wonderland. She asked the cat, which road should I take? The cat answer, where do you want to go? Alice replies, I don't know. The cat then said, then it doesn't matter which road you take. That's why I believe that knowing what you want is the most important thing in life. I called that "Personal Calling". Nothing is more charming than people who know exactly what they want in their lives.
The last point that I would like to share is humility. Humility is deep acknowledgment that we got here sometimes by the dint of who our parents are and where we are born. It's not all about our genius and brains. We could have been in a place torn with wars, troubles with diseases that we cannot handle. Humility is also acknowledging that we are here thanks to those who were before us. I once read about the a recipient of Medal of Honor in WWII, he said, "I do not consider this honor as my own, but the efforts of my fallen brothers"
We did not charge the beach of Normandy, Do the Humvee in the desert of Iran or fight in the Iraq. Everything we have, we don't earn it on our own. That should be a very humbling thing for everyone. We all have great power to change the world and we must use it to do just that.
At last I would like to conclude with that I want to be remembered as someone who bring out the best in every life that he has touched. And made the world a better place than it was before. For this single goal, I have been putting all my body, mind and soul into it. This is the single most important thing in my life for me. Thanks you all.
My Story:
Part 1: My Pursuit of Happyness
Part 2: My Pursuit of Happyness
See my previous posts in this series:
Day 1: To Be A Better Man
Day 2: Healthy Competition Among Mature Men
Day 3: I HATE YOU
Day 4: SWAG, Do You Have It?
Day 5: Word of Advice
Day 6: 10 Important Life Lessons
Day 7: Unofficial Guide to Banking & Dating
Bonus: Previous Useful Posts
"I am the hero of the story. I don't need to be saved."