Did Online Poker Just Catch It's River Card?

AM
Points)
on 8/1/12 at 4:30pm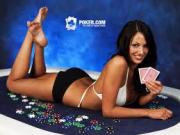 I love online poker. I used to play full tilt all during school and basically up until the fiasco where it turned out to be a ponzi scheme. Luckily, I didn't have any money in there at that point so I felt like I dodged a bullet. The other day, It appears that poker starts swooped into the rescue buying and paying out the claims to the tune of $731 million dollars. That includes settling a civil suit, repaying player claims and buying whatever was left of the full tilt brand.
Now, I'm not the first nor the last to suggest that this seems a bit... well... interesting. I'd go so far as to say that we will be seeing online poker, and probably even online gambling, legalized in the coming future. I can't fathom that Pokerstars would have settled on those terms if there weren't some type of implicit guarantee of access to the massive US market. That said, this is a fantastic thing in my opinion as I've never quite undestood the resistance towards legalizing online poker and even online gambling. It's a massive market. Tons of people enjoy it already and the government stands to make a windfall if they legalize and tax it. Seems like a win, win to me.
As a side note, something that always intrigued me about professional poker was the nature of the people playing. There were always rumors and theories about side bets and massive amounts of money being thrown around. In fact, i'm pretty sure every pro was net broke at some point via a combination of overlapping side bets. It always made for interesting profiles and stories (some pretty cool ones of Phil Ivey a while back). It has a WWE like quality to it, where it almost seems to be written or scripted. It's not, I don't think, but I remember getting a kick out of it.
All that said, could legalizing poker actually bring players back to the well for more? I've noticed among my friends a decrease in the amount of poker nights and really an overall decrease in caring about poker in general. I can't help but wonder if many of the players will simply not come back should poker be legalized. It almost feels like it was a passing fad for a few years and many have moved on. Am I crazy? Do you guys think legalizing poker and online gambling are as much of a win as I do?