Four Years of BraverMania
ST
Points)
on 9/20/12 at 7:56am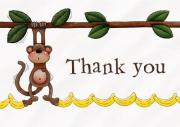 I passed a pretty cool milestone last week. Four years ago last week I began writing for WSO. As near as I can tell (this was before we started using the blog format) this was my first post. As you can see, the financial crisis was in full throttle and it was an exciting (and somewhat disconcerting) time to be involved in finance - even as a blogger.
The past four years with WSO have been great, and I have you guys to thank for that. I'm trying to remember back then, but I think we had around 8,000 registered users at the time. Now I think we're over 70,000, and the growth has gone hockey stick. My posts have appeared nearly every day the market has been open, which means I've written over 500,000 words or the equivalent of seven non-fiction books. And I've had a blast doing it.
The most surreal aspect of it all has been the pseudonym. I hadn't originally planned on using a pen name, but Patrick thought it would be a good idea. So we were setting everything up and he asked me what I wanted to call myself. I thought about it a second and told him "Eddie Braverman" because that was the nickname given to me by my buddies when I was in equities, thanks to The Money Culture. I had no idea at the time what a bizarre double-life I was embarking on with that decision.
I was already an established (albeit boringly mainstream) writer at the time, but Eddie gave me an outlet to say the things I really thought and WSO gave me a receptive audience looking for the unvarnished truth. I have to admit that I was hooked immediately. The funny thing is that Eddie is closer to the real me than the other guy.
I just wanted to take the opportunity to thank all of you for the past four years and for what you provide me every day. The insight, the humor, even the hate mail makes this one of the best jobs in the world. There are precious few journalists who enjoy the latitude I do, and you shouldn't think for a moment that I take it for granted.
Here's to a "Four More Years!" you can actually get behind...
Tags: