GS Elevator Gossip 5/23-5/29

Points)
on 5/31/12 at 4:00am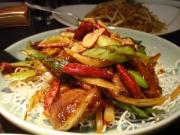 5/23/12 #1: All-time yield lows, spread product selling, swap spreads pushing wider & Europe still fucked. I've seen this movie before.
5/24/12 #1 [On cell phone]: Goldman fucking Sachs. Ever heard of it? [Click]
5/27/12 [Classic] #1: I already know I'm going to Hell. So, at this point it's go big or go home.
5/29/12 #1: The Peking duck at Hakkasan. I can't expense that shit.
Things heard in the Goldman Sachs elevators do not stay in the Goldman Sachs elevators. Email what you hear to [email protected].
http://www.wish.org/help/donate