GS Elevator Gossip 7/9-7/12

Points)
on 7/18/12 at 6:00am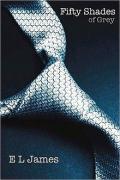 7/9/12 [Classic] #1: I wish I invested in poverty. It's up 60% since 2001. #2: We did.
7/10/12 #1: Unless you just can't get into an Ivy League school on merit, why would you ever claim to be any part Native American?
7/11/12 #1: The best indicator of a China slowdown is the improvement in the air quality in Hong Kong.
7/12/12 #1: The best part about dating younger chicks is that they've never seen Caddyshack, Fletch, or Spies Like Us.
7/12/12 MD #1: I haven't read 'Fifty Shades of Grey' but it does make me want to go on recruiting trips again.
Things heard in the Goldman Sachs elevators do not stay in the Goldman Sachs elevators. Email what you hear to [email protected].
http://www.wish.org/help/donate