Hollywood is Completely Bankrupt of Ideas
O
Points)
on 7/24/12 at 4:30pm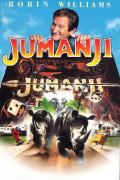 After seeing The Dark Knight Rises last Thursday night and spending the weekend reading about it and discussing it with friends, I've come to the realization that there are virtually no upcoming movies that I'm looking forward to.
Before I go any further, I want to emphasize how important it is that everyone who reads this goes out and sees The Dark Knight Rises. If you enjoyed Batman Begins and The Dark Knight, you'll love this movie. It's absolutely epic in scale and does a fantastic job book-ending the trilogy. More succinctly, Nolan is a genius whose trilogy feels more like a great set of novels than a series of movies; he is truly a master storyteller.
Anyway. I realize this isn't typical WSO-fodder, but I think it's worth having a chat about the current state of Hollywood and the endless slate of sequels, reboots, and miscellaneous watered down garbage we have coming our way.
Stated bluntly - With few exceptions, Hollywood is completely bankrupt of ideas
I'd like to first highlight a major exception in today's landscape of Hollywood junk.
Christopher Nolan
He is, in my view, the only Director consistently putting out high quality, original, and thought provoking material that appeals to a wide audience. Together with his brother, he crafts original stories that appeal to both mainstream and hardcore moviegoers.
It goes beyond the Batman movies. If you haven't seen Inception yet, stop reading immediately and watch it. Then watch it again. It might be the most original movie of the last 10 years and it also works great on a superficial action-movie level.
Frankly, I don't think anyone else could have even made Inception. Hollywood studios simply don't take risks and more or less only let Nolan do it because of how massively successful the first two Batman films were.
After Nolan, the mainstream of Hollywood is filled with an endless onslaught of mind-boggling sequels, unnecessary reboots, and dumbed-down PG-13 non-sense. Here are some examples of upcoming movies that absolutely, positively have no right to exist even in the abstract:
A Judge Dredd remake
A "dark remake" of Short Circuit (not kidding here, folks)
Scary Movie 5
A Total Recall remake
A remake of Evil Dead
Sequels to Independence Day
A Jumanji remake (simply baffling)
and many, many more...
First off, there is absolutely zero reason to remake Total Recall. The original is an absolute classic, must watch movie. And the fact that the remake is PG-13 can't possibly help its case. But at least the original is awesome. Do we really need a Judge Dredd reboot? Fucking Jumanji?!? And I'm pretty confident that ID4 worked just fine as a standalone feature.
Would it be so difficult to create new characters and story lines? I don't even necessarily need creativity to lead to classic movies, but new and "meh" would be better than the constant flood of recycled non-sense.
At this point, cable television is absolutely blowing film out of the water. Yeah, I'll go to the movies once or twice a year to see one of the few creative exceptions that comes out, but I'll damn sure be glued to my TV every time Breaking Bad or Game of Thrones is on.
So, is there any way for Hollywood to get out of this rut and start producing better and more original movies more consistently?
Frankly, I'm not sure. The complete focus on the bottom line has led to such a strong risk aversion that it's almost impossible for something truly original to break out. Without a known commodity and an audience-friendly MPAA rating there's too much perceived risk involved. But, you have to wonder, perhaps if studios thought "outside the box," so to speak, and took some perceived risks, they'd end up with some counter-intuitive success. For example, remember 300? Remember how awesome the trailer was? That had an R rating and a massive opening weekend. I remember hearing how stunned people in the industry were about its success, and that showed me how utterly foolish and myopic Hollywood had become.
This ended up being more of a rant than I meant it to be, but I'm sure there are fellow monkeys on WSO that feel similarly. I can't imagine there are too many folks on here who are eagerly anticipating the new Jumanji. I'd also be interested to hear from anyone who disagrees with me. Am I being too harsh? Has this always been the case? Is there simply a lack of good ideas left in general?
Tags: