How did I get here? Synopsis, and what its like

PE
Points)
on 5/17/11 at 12:31am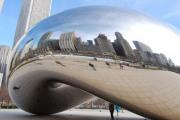 My story might be a little different from most of yours. I decided I wanted to work on Wall street 2 years ago. I went back to school, networked my ass off and landed an seasonal job at a BB in retail brokerage for businesses. I kept networking and met an investment banker who was retired. He told me he knew a lot of people and would get me an SA at a mm. Worked for a lil quant fund before it went belly up. After said Ibanker's wife took half his nerworth he decided to go back to work at a boutique with a jaw dropping book of clients.
He called me and asked me to come work for him and drop school. I was told it would be the best thing to do. I am here today raising capital for businesses and helping him broker deals, finding buyers and sellers. M&A? Yes! I check presentations, and pitchbooks, run interference for him and go to boring ass meetings.
Hows the pay? more than a BB associate...what about a bonus? I get a crumb of a crumb of the slice when its passed from one side to the other. Perks? In short I consider myself a very lucky guy. I get invited to a lot of events and get to go to snob clubs, its all a big game of network. Im being taught by a guy who went to wharton on how to do business. And the rest is who you are as a person. I get free breakfast, lunch, and dinner. Sometimes I get car service as well. I get to meet a ton of women and while they might not recognize the firms name; they sure as hell know our clients. In short being an investment banker gets you laid and a hot secretary (who you can't try to f*ck).
Has it changed me as a person?
Yes, for better and worse.
For better,
I have developed the probervial attention to detail, and patience for clients. Sometimes it takes days at a time for them to get back to you.
I am way more eloquent and use strange words in my vocabulary to sound smarter, yes it does work. Physically I stand with a better posture, and walk like my dick is 3 footer.
I wake up without an alarm clock every morning because I love the work.
For worse,
I have become a little arrogant (must be the money) and impatient towards regular people. Girls have become more of an object to me. IT SUCKS most of them are gold diggers my fellow monkies. Physically, I get headaches, I seat at a desk all day so I have to watch what I eat.
But what about the buyside???
A couple of clients (one being a PE firm with a billion dollar book asked me to come help with their Lat Am book). Can't do it yet i want to learn more on business developmet first.
Pinch me, is this a dream? Nope. But I sure thought it would take longer.
Was it easy? As most say; you need to give 120% all of the time, networking must be a hobby, and last but not least you will need some kind of LUCK.
Im not at Golman Sachs but I can tell you we are not a big cathedral but we are a small church. It doesn't matter how you get the gold all that matters is that you beat the leprechauns to it.
Damn it feels good to be a banker.
Got any networking questions (which is what got me here) ask!
"Climbing a mountain that's only getting steeper" -Barboon