How to Win at Consulting (1/8): Making Do
Points)
on 6/7/12 at 5:30am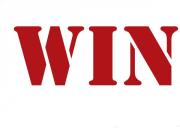 Andy note: - I'm very happy to announce our newest contributing author wwconsultant. He is currently a consultant and has worked inside and outside the US. As a contributing author, he'll share some "on the job" consulting tips for interns and new hires this summer. If there's a topic you'd like for him to write about, feel free to PM him.
Want to win at consulting? Over the next 8 weeks, I'd like to share some lessons that I've learned from my career between startups and an international consulting firm. My aim is to pass on skills and habits to help you thrive in any working environment. Whether you're an intern or a new hire, I hope you'll find something useful.
About me: I work at a worldwide strategy consulting firm and have done projects in the US and Asia (think New York City, Hong Kong, Singapore, Shanghai). After graduating from a target school, I worked at US and Chinese startups before entering consulting.
My posts will run as follows:
Topic: the topic
The story: a scenario based on real-life events or a real-life situation
Approach A: how a hire fresh out of school would approach the situation
Approach B: how a more experienced problem-solver would approach the situation
Wrap-up: conclusion and how to apply the lesson elsewhere
1) Make do– because sometimes there's no time to ask for help
It's 11:00AM and your manager is in meetings all day until your review with him at 2PM. Your colleague who usually helps you is unreachable today, since he's at his hotel puking his guts out from a nasty bout of food poisoning.
You're updating client budget figures for a meeting at 4PM. This means you're looking at last year's costs and next year's budget to see if all the changes all make sense. It's all going smoothly until you hit a roadblock.
The client made an acquisition last year, and the associated costs were all booked under a line called "misc. expenses". They're now reallocated in the new budget across each cost item (i.e. staff salaries, benefits, telecom equipment, travel, etc.). Without knowing last year's details, you can't say whether next year's numbers make sense.
You go to the bathroom and stop by the vending machine. It's now 11:20AM, there's cheez-it dust on your suit, The meeting is fast approaching, what do you do?
Approach A: You panic. You email your manager and CC your colleague asking how they would handle the data. They're more experienced than you, so they know what to do. Plus, you've given them hours to respond. You're asking upward, which is what everyone at school told you to do. We all wish we could sit and solve problems out loud until we have the right answer out to 7 significant figures. This is rare. It's up to you to drive things forward.
Approach B: You call up the client rep who first gave you the data. You tell him you've taken a look at the numbers and wanted to know if there was a more detailed cost breakdown. There is. He'll get back to you within an hour, so in the meantime you check the other numbers. The email arrives with the data.
You redo the allocation, brush the cheez-it dust off, and - to be safe - pick a few numbers (subtotals, totals) for quick quality checks. There's even enough time for lunch today - you pick sushi. 2PM arrives, and you review your findings with your manager. Success.
Wrap-up: You've now seen two ways to deal with the same situation. The person in Approach A probably thought he was being collaborative and a team player, since he was speaking up and reaching out when he didn't know the answer. Although the person in Approach B also realized he didn't know the answer, he took action and went to the source.
Even if the person in Approach A got his colleague or manager, they'd both likely ask him to get the additional data from the client. Moreover, he did it autonomously and can now provide a reliable rationale to his manager describing how he solved the issue. The next time when you encounter a roadblock on your analysis, first take stock of all the information you have, then solve the problem.
That's it for this week, good luck out there.