Is an MBA relevant? Yet another perspective

HF
Points)
on 1/25/13 at 2:30pm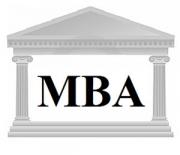 A question that frequently pops up here is whether one should suspend a short yet thus far successful finance career for two years, and spend a load of cash on a top MBA program. In a recent discussion, a very insightful user provided 5 arguments against it: cost, lack of relevant skills taught, students already have what they are buying, no job guarantees and dubious effect on career progression.
This user typically comes with very good insights, and this one specifically motivated me to try and offer a different perspective on his arguments. Bear in mind that I do hold an MBA so my speech may be biased. But I honestly believe these opinions are path-agnostic. Here, I try to take a career-centric view, as opposed to the job-centric view that prevails (which is natural given WSO's recruiting-heavy focus).
(1) The argument: "The cost. Opportunity cost + tuition will easily break 500k if you are leaving a relatively well paying job."
My answer: Yes and no. First, as someone mentioned in the original thread, non-tuition expenses fall relative to life in finance, and remember that your own experience may create anchoring at values that aren't necessarily near the average. But even if the math makes sense, that cost isn't always irrational, because lifetime decisions must be analyzed beyond the cycle. I'm sure many kids who decided to go for a MFE instead of an MBA, in the 2003-2006 era, when the industry created thousands of credit/ABS positions per quarter, regret it bitterly now. Maybe they are attending an MBA program as you read this. No matter how much you believe you have a great job in a great firm for which you will work forever, chances are that at some point you will get fired, your team will underperform, your market will stagnate, something you're short will climb 20-fold in your face, I don't know, some crazy shit will happen, life is hard. In that regard, an MBA is a partial insurance against unemployment, recession, industry shift, destructive innovation, et caetera. It is undeniable that your geographic/sector flexibility increases significantly when you have a top shelf MBA stamp in your resume. As in all insurance payments, the premium seems irrational, but the contingent event you are trying to get insurance against is really shitty, maybe more so than a car accident or a house fire, once you're used to the good life.
(2) The argument: "Lack of actual skills. Very little in a MBA curriculum directly applies to high finance. Even targeted programs (Columbia's Heilbrunn, for instance) are largely inferior to top tier work experience. I would take a job at Baupost (or just a reputable value firm) over a MBA any day."
My answer: No. First, I have trouble understanding what "high finance" is. Is that knowing how to integrate your Excel models with MATLAB so that your algos are plugged into valuation models? Is that being II-ranked, because in addition to having insomnia and sending tons of e-mail to clients, you also happened to get your targets right this year? Is that making more than 500k a year because your book became beautifully green after the December rally? Is that working for a prestigious firm and ignoring the dollars that all that prestige you brag about remove from your bonus and become partner surplus value? Those are things that only people in the first decade of their careers waste time over. Honestly, no matter how tangible the financial learning curve is in the first years, as time goes by, all knowledge of financial models and concepts become mere tools. Having a solid understanding of those tools continue to be important, but knowing people, understanding motivations and grasping concepts outside your comfort zone (such as the boring MBA core shit: Organizational Behavior and Marketing) become the differentiators. Money? Whatever. If you worked hard enough in your first decade, created a good network and by now people recognize your personal brand, you know that it will come your way eventually. Maybe 10M, maybe 100M, maybe 10B. But it will come.
(3) The argument: "People already in finance likely already have the requisite brand. The Ivy ugrad with a BB job does not really benefit from the prestige associated with a M7 MBA - he already has ticked the "smart enough" box."
My answer: Mostly yes, I'll give you that one. My only counterpoints are (a) not everyone in finance is a Ivy UG with a BB job - and I acknowledge you used the word likely - so it's not an absolute truth, (b) as I mentioned above, your permanence in finance forever is not a given, (c) I've had the opportunity to interviewing, report to, supervise, or otherwise work with Ivy UGs that are so imbecile that I have a hard time believing they possess the same number of chromosomes as myself. The "smart enough" box is *more often* ticked relative to the general population, not always.
(4) The argument: "No guarantee of a job on graduation. Wall Street is shrinking. If you already have a stable job in finance, you should really think hard before leaving it. Remember the joy of undergrad recruiting? Now you get to that again!"
My answer: Yes. No doubt about it. If any of you have a good job in a reputable institution you would want to work for after an MBA, don't leave it for an MBA unless you're sponsored, it makes no sense. An MBA is like priesthood or medical school; you only do it if you are absolutely sure that it is the right path, because the cost of being wrong here is indeed quite high. That being said, you should think about it more carefully once (a) you approach an old-for-MBA-young-for-EMBA age and (b) you realize that maybe your firm / sector / job is not that fantastic as it sounded 2 or 3 years out of college. That is because "stable job" and "Wall Street" in the same sentence sound really like an oxymoronic combination.
(5) The argument: "Doesn't really help career progression. While a few PE firms require MBAs for partner track, many do not. And I do not know of any banks that require it to be promoted to associate."
My answer: Yes and no. What is career progression? Your first promotions, analyst to associate, then associate to VP sure require a shitload of work. But they're only the first 5 years of a 50+ year career. Same as (1). Think beyond the cycle.
Tags: