Is Banking Worth The Time?

CF
Points)
on 9/5/12 at 4:30pm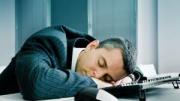 Many users on WSO shoot for investment banking because of the large salaries and even more massive bonuses achieved by finance's best and brightest. It is not hard to understand why banking is such an enticing profession for those of us who are looking to bank as quickly as possible. These analysts endure punishing hours for a paycheck that can be near minimum wage on an hourly basis. After a couple of years, most analysts will attend a prestigious MBA program and drop down several hundred thousand in tuition and lost wages/opportunity cost. Is this really the best use of our time?
I am trying to find out why more monkeys aren't pursuing opportunities to run their own businesses, whether it is a tech startup or a small local business. As many of us know, the wealthiest Americans are those who have at some point run their own business, and many, never even graduated from college.
Here is a scenario. After graduating from undergraduate school, work a well-paying job (not compared to investment banking however) for 40-50 hours a week and use that 50 additional hours you would be spending in Excel and PowerPoint to start something you actually have equity in. You should have enough money to live comfortably and use that capital to start your business or leverage your income to get loans.
I know not everyone goes into investment banking JUST for the money. Many want to grind themselves to a pulp for a few years in order to exit to an industry such as private equity. Most see investment banking as the perfect platform to beginning your PE career. However, if you started your own successful business, you could very well use that experience as a platform to work in private equity.
Do you monkeys see investment banking as your golden ticket or just too scared to start a venture on the side? I am interested in hearing your thoughts.