Monkey to Gentleman - Male Grooming

CF
)
on 8/2/12 at 2:30pm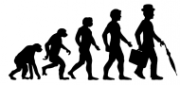 WARNING - This post may contain emasculating content and expose the author to ridicule
Yesterday was the start of a new month, which for me is my 'grooming' day. I'm sure most male monkeys here have a grooming routine; after all, we need to keep ourselves in tip-top condition. So, let us bare all, reveal our souls and describe what we do to look sharp.
<!=break>
I'm fully aware that some people view male grooming as "OMG GAY" or lacking self confidence but I disagree. Women take time to put on makeup, do their hair, get facials etc. so I don't see why men shouldn't take some time to put effort into their appearance as well.
For me it's a facial exfoliation followed by an ear clean with olive oil and then to finish up, plucking some unsightly nasal and eyebrow hairs. If you havn't done it before, be aware that plucking your nose hair is by far the most eye-watering thing you can do from the safety of your own bathroom.
I think doing my routine every day would be overkill, but I could perhaps increase it to every week.
So, for you like-minded monkeys wishing to make the change from ape to gentleman, what is YOUR male grooming routine? What is the worst part? !=break>