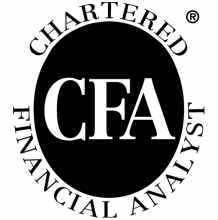 I managed to pass Level II with a good breakdown (> 70% in 7 sections including all the big ones, 3 between 50-70) in exactly three months. I attribute my success mainly to discipline and desire to pass (Unlike 90% of people taking the test, I've been wanting to take the test since sophomore year, when I learned that 1/5 PMs had their Charter) but also this little simple sheet I created.
The sheet is very simple. I don't think I have to explain much. So I will be brief.
1. Only you will be seeing this sheet, So you'll only be lying to yourself if you inflate hours. I used my iphone timer and paused every time I went to the washroom or took a break. That 10 hour day somewhere on that sheet was the equivalent of 15 hours from the time i left to study till I came back.
2. I like these sheet over using calendars mainly because it takes 30 seconds to input. You can also add a comment section to input your thoughts about the study session.
3. The statistics page helped me 'catch up' over the weekend. I would see my hours per day page on Friday and if it was under 3, I would try to get that avg to 3 over the weekend.
4. I HATED seeing 0 hours studied on a day. I think its only there once. This consistency in studying kept my brain in CFA mode the entire time. I think this was also a big part of my success.
I plan to use this for level 3. If you have any questions about my study experience, post below
Upcoming Events
May 29 2016 (All day)

to

May 30 2016 (All day)

Jun 1 2016 - 8:00am

to

Jun 2 2016 - 8:00am

Jun 8 2016 - 8:00am

to

Jun 10 2016 - 5:00pm

Jun 11 2016 - 8:00am

to

Jun 12 2016 - 8:00am

Jun 15 2016 -

7:30pm

to

8:30pm
Poll
Who is your favorite Hedge Fund manager?
Bill Ackman
14%
Steve Cohen
8%
Ray Dalio
17%
Ken Griffin
8%
Carl Icahn
10%
Jim Simons
4%
George Soros
9%
David Tepper
6%
David Einhorn
9%
Seth Klarman
8%
Other / None of the above
7%
Total votes: 558