New Design for Groups
EN
Points)
on 8/9/12 at 7:29am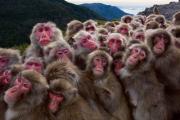 In our continued effort to make WSO more aesthetically pleasing, we have given WSO Groups a major redesign.
As you have seen with the Recent Posts page, we have opted for a clean tabular view - Additionally, new groups will be able to upload a logo / appropriate image to help brand the group home page.
We have also included the ability to Add an Event from the group pages. Given the success of the WSO Conference and several Happy Hours, we are going to make a major push to coordinate more happy hours with members in financial hubs across the world, and even in smaller less represented cities, so our members can develop strong relationships with each other.
If the Happy Hours in any one city start getting 50+ members to show up, we will strongly consider throwing a conference in that city as well.
Enjoy the new Groups!
Thanks,
Patrick
ps - Don't miss the NYC and Boston Happy Hours tonight! http://www.wallstreetoasis.com/events