NSFW Models & Bottles #2 - Miranda Kerr & 1800 Anejo
Happy Friday Monkeys!
It's time for another thought provoking, intelligent, and relevant post on finance lifestyle, specifically, booze and chicks. Today we'll "discuss" a couple of underrated models & bottles, in particular 1800's Anejo Tequilla and Miranda Kerr.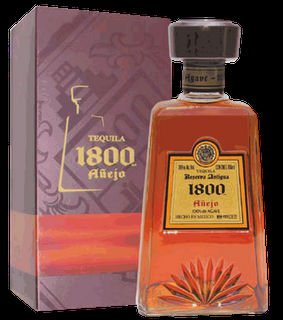 Oh tequilla, you're awesome, usually. You all know what I'm talking about. At any rate, 1800 Anejo (Anejo means aged 1-3 years in oak) goes down smoothly to the point where you're almost guaranteed to do something immensely stupid soon thereafter. Like, "I woke up next to a dolphin" kind of stupid. I highly recommend it.
And now, the beautiful, and another reason to hate Orlando Bloom, Miranda Kerr. Have a great weekend, monkeys!
Poll
Men: Besides a watch, which fashion accessory (for work attire) do you most care about?
Shoes (in regards to the appearance aspect, not the functionality)
44%
Tie / tie knot
28%
Cufflinks
1%
Belt
4%
Socks (w/ colors, patterns etc)
4%
Pocket square / handkerchief
0%
Eyewear (in regards to the appearance aspect, not the functionality)
2%
Briefcase (or equivalent)
3%
Wallet
2%
Don't care / Other (add to comments)
11%
Total votes: 411