PFGBest Missing $220m, Founder Attempts Suicide
ST
Points)
on 7/11/12 at 8:05am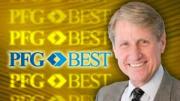 I had to preempt my screed against the French today to bring you guys this news because it's pretty bizarre.
On Monday morning, Peregrine Financial Group founder Russ Wasendorf Sr. tried to kill himself. While the media didn't report how, insiders at the company said that a secretary was looking out the window and noticed his car was parked away from everyone else and not in his designated spot, so she told his son (Russ Wasendorf Jr.). It appears his son discovered a suicide note pointing to accounting irregularities just prior to this (or maybe right after - unclear at this point), so he ran downstairs to find his dad in the car with a hose pumping exhaust into it. That's never a good sign if you're a firm employee.
Yesterday the other shoe dropped when regulators accused the firm of misappropriating $220 million in customer funds. The firm collapsed pretty much on the spot, and employees packed up their desks and left. The firm's trading partners froze all the firm's accounts and put everything into a "liquidation only" status.
This is big news because it deals another crippling blow to the already tenuous faith in the financial markets held by most investors. It's one thing to lose money on a bad trade; it's another thing entirely when the guy you trusted to place the trade for you is just pocketing your money. In the wake of MF Global, this PFGBest nightmare is going to cause major problems for non-clearing FCMs and could effect the overall liquidity of the futures market (if it hasn't already).
Another thing that sucks is that I recently advised one of you to accept an offer from PFGBest despite their somewhat sketchy reputation because it was the best of two offers presented. That's why I hate giving that kind of advice, and I certainly hope it went unheeded in this case. If not, you have my condolences.
So what was going on, in a nutshell?
Wasendorf intercepted confidential regulatory documents that were mailed by the National Futures Association to what the industry group believed was U.S. Bank, PFG's bank, a person close to the situation told Reuters. Instead, they were sending the documents, used to independently verify a broker's bank balances, to a post office box that Wasendorf had set up, the source said, who declined to be identified.
The CFTC complaint, which relies on many of the details released on Monday by the NFA, the broker's main regulator, said the bank account that PFG reported was holding $225 million in 1,845 customer accounts actually contained only $5 million.
Wasendorf forged signatures and fabricated bank balances on the documents and simply mailed them back to the Chicago-based NFA, the person said. The scheme apparently began to unravel as the NFA shifted to electronic confirmations.
The NFA "started getting suspicious. He was resisting this new way of confirming the balance," the source said. Wasendorf only recently signed the authorization, a decision that would quickly have led regulators to uncover the discrepancy.
- excerpted from this article.
I really wonder how many more of these are lurking out there. I'd love to hear from any counterparties that are tied up in the mess. What are they telling you guys?
Tags: