Post-CFA Depression
O
Points)
on 8/4/12 at 11:50pm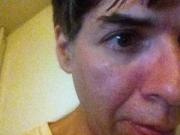 I wish I could write that my disappointment is over and I'm ready to move on. I don't have much of a choice other than continuing my studies--most of the time, I enjoy studying and learning. And after going through a mini-depression, I'm feeling better than I did on July 24 when I received the jarring news that I had failed the Level 2 CFA exam again.
I always have a plan for the next exam. It's tougher this time around because I was so sure I had passed. I was dreaming about the Level 3 curriculum and completing the final stage of the trilogy. I was eager to learn more about portfolio management, the topic that dominates Level 3. Anyway, I had my exam paper retabulated by a human being from the CFA Institute; the computer marked my exam originally. I was told that retabulation rarely leads to a passing grade, but I didn't care. I read a story in the newspaper of a computer error that wrongly denied students the right to be graduated from their school and thought that computers aren't so infallible after all. Well, the CFA computer didn't make any mistakes with my grade, as I was told early last week, so here I am, disappointed and more determined than ever.
My new strategy? Take more CFA exams. Be less afraid: answer questions, questions, and more questions. Answer all those questions in the CFA Curriculum books. I said I would do this last year, but I didn't do it enough. And maybe I'll use Élan Guides because they've added Peter Olinto to their staff as one of their lead instructors. I missed Peter's sense of humor and wealth of knowledge when Stalla was bought out by Schweser last year.
As I said, I'm more determined than ever. The FRM Part 2 exam beckons in three and a half months. After that, I'll celebrate Thanksgiving and then give it another try. I plan to take this exam until I pass.
Do any of you who failed one of the CFA exams have a new strategy you'd like to share for next year's exam?