Q&A with CompBanker, Part 2

Points)
on 1/24/12 at 1:21pm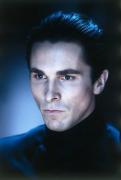 I just read through our whole interview for the third time, and wow, there is some seriously thought provoking, downright great advice. If you thought part 1 was hearty with information, just go ahead and read part two below; where CompBanker talks about the specific advice he would give to Monkeys, and even what he does in his precious free time.
Hopefully a lot more of these to come with our experienced users, but for now, sit back and enjoy the final part of CompBanker's interview.
--
MF: Besides WSO, what do you do in your free time to decompress?
CompBanker: Ever since completing my two years as an investment banking analyst, I've been determined not to squander my free time outside of work. Many years ago I gave up video games and watching TV which frees up a ridiculous amount of time. Now, I try to focus on activities that improve me somehow.
I play in multiple soccer leagues, which is a great substitute for an otherwise boring trip to the gym. I'm also an avid reader and try to read at least one book a week. I used to read finance books such as Liar's Poker, but nowadays I prefer a wide mix of genres. I've come to rely on the WSO community for book suggestions and it has yet to let me down! I've also been teaching myself a 2nd language for a number of years now and am getting ready to move onto my third. Sometimes I even combine hobbies by reading books in my 2nd language. Beyond this, I'm frequently partaking in happy hours with friends and hitting the bars on the weekend.
While not a weekly thing, I always try to take advantage of a long weekend or a holiday to travel. I've now lived in three cities since graduating and many of my friends are spread throughout the country and world. Having people to visit gives me a great excuse to jump on a plane and spend 72 hours exploring a new city. It's also fun to show up in the office on Monday with a tan (sunburn) in the middle of winter.
--
MF: Why do you take the time to give good advice on WSO?
CompBanker: I still don't really know the answer to this one. I've always jumped at the opportunity to act as a mentor, I suppose Wall Street Oasis has been a great avenue to do so on a large scale. WSO was still in its infancy when I was going through recruiting and I could have desperately used some guidance myself. Looking back, I said some incredibly stupid things while interviewing for jobs. I'd like to think that I can help others avoid similarly embarrassing moments.
To me, WSO is more than just giving advice to inexperienced professionals. I believe that to be a leader in your field, you need to have a firm understanding of what is happening with your competitors/clients/service providers/etc. WSO gives me the perspective of the industry directly from the source (other professionals). No newspaper or publication is a substitute for this. Finally, this is a community. I've met a tremendous number of interesting people from all walks of life and daresay even made a few friends. To me, that is time well spent.
--
MF: In a few sentences, what advice would you give to anyone just about to graduate college
CompBanker: The best advice I can give to a recent graduate is that at some point you need to stop preparing for the future at the expense of today. I once read a book called "Stumbling on Happiness" by Daniel Gilbert. The premise of the book is that we continually make sacrifices in pursuit of things that we think will make us happy, but that we ultimately end up resetting our goals immediately upon achieving them. I really took this book to heart and I think it has made a significant impact on how I perceive my life and my career. I used to think making $100+K/year would afford me everything I ever wanted. Then all of a sudden it became $200K, then $300K, etc. The reality is that I get most of my enjoyment from pursuing hobbies that I'm passionate about such as playing soccer and reading; things I could do on a $50K/year salary. Now it's important not to take this advice to the extreme and drop out of school to drink beers every night and watch football. The goal, as with everything in life, is to achieve a balance.
--
MF: What advice would you give to the entry level analyst?
CompBanker: I was an M&A analyst at the height of the boom period in 2007/2008. We were working at absolutely capacity, and the bank often turned away live deals because it was executing as many as it could handle. This meant that 100 hour weeks were common and all-nighters happened once a week. Not a day went by where I didn't get a serious urge to quit. Looking back, I couldn't be happier that I stuck it out. While sticking it out for two years may not be the best choice for everyone, I encourage analysts to put in a good-faith effort before quitting. It is almost impossible to realize the profound career and personal benefits of the analyst program while going through it.
This may seem contradictory to my advice above, but again the objective is to recognize the point at which you need to stop singularly preparing for the future and seek balance. My analyst years enabled me to build a business skillset and perspective that was vastly more developed than those of my non IBD/consulting peers. It also positioned me to obtain a job in PE which I truly enjoy. For me, leaving banking was the catalyst in my decision to pursue personal interests rather than exclusively professional ones.
--
MF: If you feel comfortable enough to do so, I want to open up the chance for you to talk about anything you may wish to. What do you want people that read the WSO front page to know?
CompBanker: One thing that is rarely talked about on WSO that is worth mentioning is that above all else, the PEOPLE are what make or break your experience. I've had the pleasure of working with some amazing people, including tremendous mentors and eventually good friends. Having fun co-workers who you enjoy working with (or for) makes all the difference in the world.
--
For those who missed part one, check out: http://www.wallstreetoasis.com/blog/qa-with-compbanker-part-1