Q&A With "The New Tycoons" Author Jason Kelly

HF
Points)
on 10/23/12 at 10:30am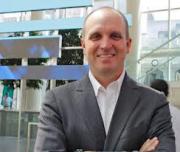 Greetings, monkeys. Last week I wrote a review for the private equity-focused book called "The New Tycoons" and conducted an interview with the author, Jason Kelly. Read my writeup of his work here ("The New Tycoons: A Monkeys Review") .
Mr. Kelly is also a reporter for Bloomberg Television and was kind enough to answer my questions about his book. Enjoy!
1. What motivated you to write "The New Tycoons?"
Having covered private equity as a business for several years, I was fascinated by the impact these firms, and these men, have on our daily lives as consumers and investors. As I dug deeper into the breadth of what they own - from Legoland to the Weather Channel - it seemed more and more important to understand who they are and what they actually do.
I was also interested in this notion of what these guys have created, how they thought about what they've done, and what they'll do with this enormous wealth they've created. The notion of a tycoon, a somewhat antiquated term, seemed appropriate and evocative.
2. During the course of your writing, you talked to a lot of big names in the private equity world. Who did you enjoy speaking to the most?
They were all interesting in their own way, in part because I tried to talk about things they don't normally discuss -- motivations, culture, legacy. Sometimes the interviews felt like psychiatry sessions as I did especially like chatting with people who hadn't talked a lot before publicly, including George Roberts (the 'R' in KKR). The other surprise were some of the personalities that aren't founders of the firm, people like Allan Holt at Carlyle, Fred Goltz at KKR, Kelvin Davis at TPG, David Blitzer at Blackstone.
3. Was there anything you wish you had drilled a little deeper into asking about? Did you ever kick yourself and ask, "Why didn't you ask so-and-so about X, Y, or Z?"
Ah, interesting question. In the case of every firm, I would've loved to have gone even deeper into the ranks because everyone I talked to had their own story. I spent some time with investors, but I would've liked to drill further into the tensions at the pension and endowment level around how they view private equity, their fees and their returns. That's a huge issue that is continuing to bubble up.
4. In your book, you talked a lot about the succession plans that each of the big PE firms' founders had to carry on his legacy. Whose culture/legacy plans were you most impressed with and why?
Blackstone is the furthest along and Schwarzman clearly has been thinking about it for a long time. This is a firm that had one founder retire (Pete Peterson), hired a president from the outside (Tony James) and has what appears to be a viable succession plan in place with a handful of people who could legitimately run the firm. As you look back through the history of the firm, it's clear that Schwarzman was building a business all along, not just doing deals.
5. One of the most controversial topics in private equity is the tax treatment of carried interest, which currently is taxed at the lower capital gains rate rather than the individual income tax rate because it is considered "sweat equity." Do you think a change in the tax treatment for carry really as inevitable as it seems? And if so, would that be the doomsday scenario for the industry that some predict it would be?
It's hard to imagine that it doesn't change in some way, regardless of who's elected. It may be that carried interest is addressed directly, or that the capital gains rate changes. Either way, the status quo seems unlikely to hold. It's not a doomsday scenario, because this only really affects managers' pay at the end of the day, their personal paychecks. And these are deal guys with very, very smart lawyers. Maybe they take a small hit, but the economics won't get to the point where people will leave the business.
6. Here at WallStreetOasis, we get a lot of questions about what it's like to work at a private equity firm. Do you think with all of the changes that the industry is going through, will the allure of this career path change as these firms become more like mature, diverse corporations? As they expand and diversify, will they be forced to take a less-restrictive approach to recruiting?
Anecdotally, this is, and will be a highly attractive career path. Even with a higher tax rate, this is an extremely lucrative business to be in and at its best, potentially a lot more interesting than more standard investment banking jobs. Firms are at least saying they value diversity, especially diversity of experience - people who've worked in a company rather than just been an analyst on Wall Street (or at another PE firm) and then gone back to business school. Having said all that, even the biggest firms are relatively small (Blackstone only has about 1,500 employees) and therefore the jobs are scarce.
Tags: