Rant – Rules of the Road

HF
Points)
on 9/24/12 at 12:30pm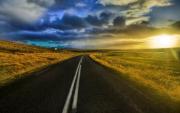 Andy note: This is a syndication from Whitehat's blog. WH will be starting as a contributing author for us next week, keep an eye out...
So every once in a while I decide to post something completely unrelated to investing, since investing isn't the most entertaining subject in the world for everyone out there. Instead, I'll offer up some tokens of wisdom that I've actually learned mainly as an offshoot of my experience in investing or just throughout life in general. It's late so I didn't add a description for every single one, and basically skipped over any that were pretty much self-explanatory. The rest got a bit of detail, and as always, post your comments at the bottom, and perhaps any other "rules of the road" that might be of use to the masses. Have fun…
1. Think about the things in life you know for certain. If you can't count them on one hand, think harder.
People are always convinced they know things, but most of the time what they "know" is really just overconfidence in a pattern that's never shown itself to be reliable. There's very few things I would ever bet my life on, and those are the things that I truly know, and although not as extreme as risking my life, they're also the only things I'd want to invest the majority of my money into. The rest are hunches and good guesswork, but they're not certainties. The market thinks #1 is false.
2. They say one day you'll look back and laugh at the people who made your life miserable. When that day comes you won't want to.
I'm in this position right now. You go through a good portion of your life seeing all sorts of different people, and chances are there's a group of them somewhere that you just didn't care much for. Perhaps they were even what motivated you to differentiate yourself and get away from them, or maybe (I hope this isn't the case for most of you) you were motivated to succeed just so you could rub it in their faces later. Well, I realized not too long ago that by the time you have everything you want and you're the one in the position of power, you'll be far too above the concept of getting pleasure from bragging to these people, especially because most of them will be in a less than desirable position. A real man eventually realizes that revenge isn't a dish best served cold, it's a dish best not served at all. Pity ruins the flavor.
3. More people look up to you than you think. Conduct yourself accordingly.
This doesn't need much explanation. There's always people watching you, and some of them probably think the world of you and you might not even know their name. You never know whose role model you unknowingly are, so do your best every day to make sure you're being the kind of person you'd be proud of someone else emulating. You never know who will come out of nowhere and tell you about how much you inspired them to do something positive in their lives.
4. Keep your words soft and sweet, because one day you will have to eat them.
5. You learn a lot more during the summer than you do during the school year.
School's great, but it's not the learning atmosphere they want you to believe it is. I've covered a post on this in the past, so I'll refer those who don't know my feelings towards school already to go back and find my entry on that subject.
6. Think of how smart the average person is – now realize that, by definition, half of people are dumber than that. If everyone's doing something, chances are it's probably stupid.
I like to be a contrarian, but not just for the sake of being a contrarian. I do it because most people are irrational, overemotional, unintelligent, and ready to follow the pack at a moment's notice. Being average never made anyone Superman.
7. The scenery never changes unless you're at the front of the pack.
8. Never leave yourself exposed. They will always remember what you want to forget.
9. If you can't think of something you don't like about your life, you're living it the wrong way.
There's always room for improvement. I'm tired of hearing people tell me about how great their lives are and how everything is falling into place for them. I say this not because I'm jealous or ultra-pessimistic, but it's my experience that the people who think this way will never look to improve. And trust me, it doesn't matter who you are, there's always going to be something for you to work on. As the great Billy Joel once said, "only fools are satisfied."
10. If you can't explain it to your grandma, you don't actually understand it.
This is why philosophy professors can't bring their "skills" into the real world. Fairly straightforward.
11. Never expect anything from other people and you'll never be disappointed again.
12. You don't know what it's like until you've been there. Don't hold strong opinions about things you don't understand.
This applies to absolutely everything. Maybe it's one of those hot-button issues like abortion. Abortion sounds horrible – it's (arguably, I know) the ending of a human life to many people, and these people are willing to fight tooth and nail to have it made illegal, and most religions condemn it as a horrible, perhaps mortal sin. However, most of these people haven't been put in a situation where they had to actually choose. I know I haven't, so I'll refrain from having an opinion on it until I can tell you with confidence what I'd do in that scenario. This carries over to everything else, and it's something I recommend living by.
13. If it feels good, do it. Permission is harder to get than forgiveness.
14. Often he with the biggest smile on his face is the most unhappy. Optimism is often only a small step away from delusion.
This ties into my point about people who are ultra-satisfied with their life. The more they have to tell you about it, the more they probably aren't. Remember one thing about other people… when they tell you something about themselves or about you or about anything else, it's not to pass that information on to you, it's for their own benefit. Other people are just a mirror to bounce your own thoughts of and validate them. Telling everyone that each and every day is the best day of your life is NOT the way to actually make it so. You've gotta be honest with yourself before you can ever be honest with others, and as the outsider looking in I like to take careful note of this in both a social and professional setting.
15. The little things are the same kind that make life amazing as well as terrible. Don't sweat them, but don't forget to enjoy them too.
You failed a math test. Your nose is a little big. You didn't get your #1 job, didn't get into your #1 school, or got rejected by some girl at the bar. All this stuff means absolutely nothing a week or two from now, and most problems outside of a gunshot wound to the head are pretty much solvable, so don't beat yourself up over every single shortcoming in your life. And on the other side, never underestimate the value of the little things that make life beautiful. People watching with a girlfriend over a cup of coffee, a good workout, and the smell of a freshly-opened can of tennis balls. These are the things you work most of your adult life to be able to savor in your limited free time. If you can't find time for these things, then whatever is keeping you so damn busy probably isn't worth it, and it might be time to reevaluate the way you live your life.
16. Certainties are the kind of thing you take for granted. What you know is a lot more valuable than what you think you know.
17. Only the guy who isn't rowing has time to rock the boat.
I love this one because it reminds me of my favorite people on earth: Occupy Wall Street protesters. Most people are too busy and working too hard at improving their own lives to spend so much time causing others to be miserable or taking up political causes irrelevant to their own life. So, like the phrase says, keep your focus on you and the loved ones around you, and make sure they are all provided for and happy before you go out and start trying to "change the world." Trust me, no starving African child is going to give two shits about you or your family, they have bigger fish to fry. So until you've fried your own fish at home, don't worry about them. You can donate once your family has some food of its own and you realize you're happy enough to be a positive contributor to the rest of the world.
Tags: