SHHH! The WSO Company Database is Becoming a Beast: 3,000+ entries and counting....
EN
Points)
on 8/13/12 at 5:17pm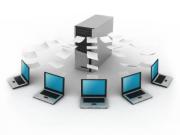 Want to know if what you are getting paid or offered is a fair market rate? The Company Database now has thousands of pieces of up to date entries across financial firms for Compensation Data, Company Review and detailed Interview Inisghts....in fact, over 3,000 and growing fast every day.
Don't want to miss if a specific company has a new piece of information? Simple, click the little blue plus icon next to any company in the Company Database and now any new company reviews, interview insights or compensation data for that firm will automatically show up in your "My Feed" table: http://www.wallstreetoasis.com/my-feed.
Contribute and check it out today...WSO COMPANY DATABASE
Thanks to all of you that have already contributed! We have some exciting announcements coming to release compiled reports from this data once we pass 5,000 entries by year end!