Should WSO Use Cash for Silicon Valley Oasis?

Points)
on 3/21/12 at 12:35pm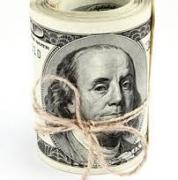 This week, Apple, UPS, and Amazon put their cash reserves to use, and if that is news to you then you probably live in a hole. Maybe it is a sign that the economy is improving, but who cares? All that matters is that investment bank advisory departments are absorbing some solid fees.
Although none of us really know what kind of cash reserves Wall Street Oasis has on the books, perhaps it is time to conjure up some scenarios where we could deploy these hypothetical reserves.
Perhaps the cash could be used for an acquisition? Or maybe a big investment in R&D?
What I've been noticing is a steady increase in topics like computer science vs finance, Google or Goldman SA, and, one of my favorites- Facebook pays entry level 150K!
So why not acquire a solid, search engine optimized website that would focus on Silicon Valley careers and tech companies while still using the WSO model.
Now hear me out, the two sites would go hand in hand with each other, and users could use the same login/stats simultaneously. My basic thought is that there would be vast knowledge spillovers that could be used for both finance and technology. I mean, just look at how many threads there are on Apple or Facebook alone.
All the Silicon Valley prestige-obsessed kids flooding into the site would probably know a thing or two about coding and programing too. So maybe this would expedite the WSO iPhone app, or make the site cleaner and more users friendly.
So what do you say- Good idea? Or, is this just another JD Oasis waiting to happen?
Tags: