The City got them back

IB
Points)
on 5/28/12 at 8:30pm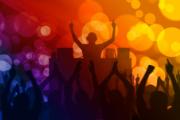 It has been another week of horrendous hours and the weeks keep getting longer and brutal again. The M&A season is just entering the summer phase and for some reason it is supposed to get easier but it just doesn't. Monday starts off with a request to do a valuation on an opportunity in Europe for the Chinese and again one gets home when the working girls are hustling the corner of the streets…living the dream!
As there have been many reports on WSO recently of retiring from banking so is the sentiment in the banks over here and rumors of new cuts, low bonuses etc. drive general morale down. Ongoing deals drag into the summer months and from an Analyst perspective they seem never ending, a vicious cycle. While the rain keeps pounding on the windows the weekend promises the upcoming Grand Prix in Monaco and everybody is just talking about Cannes, the French Riviera and celebrity mugshoots on "What Would Tyler Durden Do". In the sentiment we are sitting in our cubicles and keep telling ourselves that next year we will be there too…
Then I get this call from an old friend who is a writer, entrepreneur and "bum" who also produces short movies from time to time. He describes his newest piece of work, a script for a comedy sitcom which he has been working on for quite a while and is now ready to present to the "general public". The printers prepare me a bound copy and after reading through I decide to like the story and that the week just got interesting. While I juggle another request for a comps set that has to be ready by the evening I switch roles and it basically becomes time to play Ari Gold and hit the phone to talk to the broadcasters and get the wheel spinning – who thought there weren't any opportunities in banking even on the junior level..
My flat mate who is working on the markets side isn't as enthusiastic about the overall situation at this point but agrees to give it a shot. Given that I haven't seen the guy in over 2 weeks I must say I take his opinion quite seriously and we decide to go with the flow, whatever that means. As things keep getting better the weekend is finally there and all of the sudden all the rain is gone, the sun is in the sky and you feel the life coming back, the excitement, the challenges and new opportunities.
Its Saturday and we hit the park, watch the girls flaunt their bikinis and philosophy about the upcoming months, vacation plans and the sweet side of life, it can be damn good.
You know what they say, it is what it is….the city got us back!
Anybody feeling as bullish as us?
Monkies, enjoy your week
Tags: