The Riskiest Question You Could Ask In An Interview

CD
Points)
on 4/26/12 at 2:25pm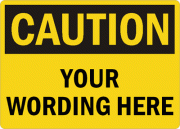 Link to article: The Riskiest Question You Could Ever Ask In A Job Interview - But It Always Worked For Me.
I'd look at the interviewer square on and let the moment hang in the air, to the point where his eyes would dart nervously or he would start to slowly close the notebook in his hands, assuming I had no questions. Then I'd ask, in a measured tone with just the right mix of seriousness and lightness, "If you didn't offer me this job, what would the reason be?"
The author then goes on to say that she, during her twenties, packed in dozens of interviews. Reflecting on this time period, she says:
"As I've only now discovered to both my surprise and chagrin, this question is one of the riskiest and quite possibly one of the most disconcerting to ask an interviewer. Yet every single time I asked it at the end of the interview, I ended up with a job offer."
Later on in the article, the author admits that she posed the question to three senior finance (investment banker, hedge fund executive, and head recruiter at a global financial services firm) executives, with the former two concluding that the question was more or less inappropriate and shows a lack of judgment. She also concedes that this cheeky tactic might have just been better suited for her particular industry of journalism.
Looking back on my interviewing days, I've used a line pretty similar to the one used above -- usually only when I felt that I wasn't connecting very well with my interviewer. My experience with such a question has been generally positive in that it sort of serves to clear the air between interviewer--interviewee.
Maybe something that you had said earlier in an interview had been misinterpreted and needed to be readdressed in a different manner. That being said, I probably wouldn't bother asking this in an interview if I knew I already bagged it and I just needed to have some generic question at the end to show some degree of interest in the job...
Your thoughts?
Are there any questions you've asked that served to change the dynamic of your interview?
Are there any other industries you think this type of question would be better received? (traders?)
Sometimes lies are more dependable than the truth.