Variations On Sharpe

HF
Points)
on 9/4/12 at 12:30pm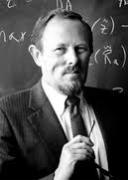 When a lot of us were taking our finance courses in undergrad, we all probably were introduced to a statistical concept called The Sharpe Ratio. It was developed by William Sharpe in 1966, and is generally considered to be a measure of the "efficiency" of a portfolio or any other investment. It does this by measuring the return of the investment security against the unit of risk (here measured by standard deviation).
The WSO dictionary has the definition as well, but the formula is excess return (i.e., the return of the investment over the risk free rate measured by US Treasuries) divided by standard deviation.
All of that is pretty basic. But for all the quant/stat monkeys out there, let's think about how you could potentially manipulate this for other information.
Standard deviation (the denominator of the Sharpe ratio) is useful as an estimate of overall volatility risk, but what does that really mean?
This may sound incredibly obvious, but people don't think about it: volatility cuts both ways, up and down.
Therefore, one could argue that standard deviation may not be telling us everything we need to know, since it doesn't differentiate between what happens when the price of the security rises as opposed to when it falls. What if you wanted to dig a little deeper into just how risky this investment is?
What if we only wanted to see what an investment return looks like when the prices are going down, i.e., "bad volatility?"
There's a ratio for that, and it's called the Sortino Ratio. The only thing that makes it different from the original Sharpe ratio is that you divide by downside deviation rather than standard deviation (which represents total volatility). For investors, this can give a more accurate picture of risk.
But what if you wanted to assess return per unit of systemic or market risk? There's a variation on Sharpe for that, too.
Divide excess return by the Beta of a portfolio, and you have the Treynor Ratio, which serves as a measure of how exposed the return on the investment is to the risk of the overall market.
Now, go out and impress your interviewers! You're welcome.
Metal. Music. Life. www.headofmetal.com