Wall Street Oasis Content Management Intern(s) Needed
O
)
on 10/4/12 at 12:00pm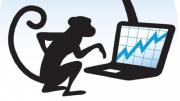 Wall Street Oasis is looking for one-two interns to help me manage our content, specifically the homepage, forum and blog content, and help manage the contributing authors.
The internship is unpaid, but tangible/intangible benefits you will receive are listed below. You will be working remotely and communicating with me at least once per week (via chat/email).
If you're looking for that internship to get your foot in the door and fill your resume with some real-world experience for a large financial community, this is the perfect opportunity for you.
Skills/requirements:
You have a strong interest in learning about content management (with a focus on finance related content)
You have a strong interest in learning about the inner-workings of a successful online forum/website
Knowledge of what WSO is all about (ie study our About Us page, browse through our homepage content, and watch this interview with patrick on Mixergy)
You are a very MOTIVATED SELF-STARTER WITH ASOLID WORK ETHIC, AND THE ABLILITY TO MEET DEADLINES
Can commit to 10+ hours per week availability.
Current university student or recent graduate
Able to respond to emails promptly during weekdays (unless you give me advanced notice)
I don't care what your background is, what your stats are, I just want candidates who can be 100% committed to the internship.
Bonus qualities I will take into consideration but not required:
Solid track record as a poster on WSO (good sb:ms ratio, and have been a good contribitutor to the site)
Experience with online content managementg
Social media experience
Experience with html
Strong knowledge of finance principals
Good writing experience and willing to try doing some "discussion-starter" style posts for the site that have the potential of being posted on the homepage.
Examples of some the tasks you will be doing:
Helping format the posts by our contributing authors (they will submit the post to you in word and I will need you to create the post on our site, implementing basic html. The html easy to learn and I can quickly teach it.
Help me create the weekly wrap up post
Helping me find old high-quality content to "bump" to the top of the forums for those who have never seen it
Help me identify the best forum posts and comments of the day
Help come up with new topic ideas for our contributing authors
Help me manage our syndications
Help faciliate and organize our q&a's and interviews
Other content related tasks which I will elaborate on later
Timeline/hours:
Start date: ASAP
Internship term: 8-12 weeks depending on your availability
Hours per week: ~10
I am very flexible in allowing for time off for mid-terms/finals/job interviews/vacation etc.
Tangible Benefits for you:
Free access to all WSO Guides (1 after 2 weeks of solid work, 5 more after 6 weeks of solid work, and the addt'l 5 after completion of the internship)
Free access to WSO job board for one-year (after full-completion of internship)
Free basic resume review* (*depends on the reviewers availability, but we have been able to help all interns so far with this).
I will make myself available to you for any questions you have regarding the site, content, etc. . My -background is not in finance so I cannot help with this, but I do know people who I can refer you to.
Patrick* and I are happy to assist you with your career in the future - i.e. give recommendations / referrals etc.
Intangible benefits: - i.e. what you will learn
Finance: You will have a ton of exposure to online finance content (blogs/articles/news/authors etc.)
Online-content: you will learn how content management works for a large online community. You will learn what makes a good post and what makes a poor post.
Interns that work hard and prove themselves have potential to move up the ranks and work on higher level projects in specific areas you're interested in.
I've had several internships in the past, so I know how it is - I am trying to design this internship to be as beneficial for you as possible.
See below for what Patrick can offer
To apply: please email me (subject: "Content Management Internship") at [email protected] your resume and the answers to the following questions:
A brief rundown of your experience with WSO
Current status (student / graduate)
A confirmation that you meet the aforementioned skills/requirements, and any of the bonus skills you possess
Your current availability: hours per week you can commit to, time off needed (for mid-terms/finals/travel etc) & until what date you can commit to. Please think about this carefully as I need committed people here and if you tell me you can do 10 weeks, then I expect you working for 10 weeks
-Yes or no if you are also interested in being a campus rep at your school (not necessary, but a plus - see more info here)
What is a specific example you can describe to me that shows you are hard-working?
What is a specific example you can describe to me that shows you are detail-orientated?
What is one unique thing I should know about you in considering you for this internship?
After you apply I will set you up with a phone interview with me and send you a sample project to look over. If accepted, you will have 2 week trial period during which both sides can decide if it is a good fit or not.
Thanks,
Andy
*additional info from Patrick:
Putting "Wall Street Oasis" on their resume when they are trying to break onto Wall Street is a nice experience to have, even if it is just 1-2 bullets - it looks like the perfect internship, in a time when it is damn hard to find relevant experience. For many of our previous interns the internship experience has helped them tremendously.
And if they do a good job, I am willing to serve as a personal reference for the interns that show a dedication to WSO and help us move forward. I can vouch that they busted their ass and are hard workers - exactly what banks are looking for. I wrote a great endorsement for a previous intern on LinkedIn, the intern that built our entire finance dictionary from scratch and did an amazing job. He now has me as a personal reference any time he is applying for jobs because he went above and beyond my expectations.