Who is Bruce Berkowitz?

Points)
on 8/5/10 at 11:38am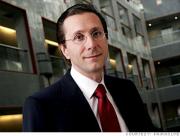 We live in America. We worship the stars. Some say that the only thing we love more than building someone up to stardom, is ripping them from their pedestal and watching them sink into the mud.
Wall Street may exemplify this collective character flaw better than any other other high profile segment of society. Boesky, Milken, Madoff, Fuld...just to name a few. America loves the Wall Street villain, so it's no surprise that the good guys often get little mention.
Earlier this morning, I was reminded of this phenomenon.
There will be no detailed Bruce Berkowitz bio here. I want you guys to read the article and give the man some thought. Arguably the most successful fund manager in the game over the past decade...who's heard of him? Was Buffett getting lots of face time in the early 60's? Food for thought...
The gist of Berkowitz's success can be summed up in a word, contrarian.
I am amazed by how much we mention that word, yet rarely apply it in our trading and/or investing (whether personal or professional). Berkowitz essentially shuns the mass market aspect of most fund strategies. This way he allows himself to be quick on his feet.
I love the fact that he is killing it by doing the direct opposite of what the "little guy" gets served up as the "right thing to do". Namely, Berkowitz puts most of his "eggs in one basket", effectively makes markets for himself and makes major positional changes in a manner which most of the "experts" would shun and decry in public. Kind of fitting for an ex-Lehman guy to be killing the markets when they're down...ain't it?
We have had some controversial topics to talk about the last few days. I have read some interesting comments and a lot of regurgitation, as well. The illusion of safety, indeed, exists within the pack. Running with the pack, however, cements your personal status quo.
The bottom line to life in the new millennium is plain and simple...eat what you kill.
This ain't 1950...the competition is everywhere and no textbook, professor or colleague is going to simply point you on the road to champagne wishes and caviar dreams fulfilled. There's only so much filet mignon to go around.
You're going to have to break your back and find your own way. Bruce Berkowitz has done that. Are you willing to do the same?