WSO Weekly Wrap-Up (12/29-01/04)
Points)
on 1/4/13 at 6:30pm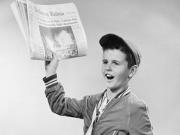 In case you missed them, here's some of last week's most popular topics:
I had no debt when came out of undergrad. Spent 2 years in IB, and had saved about $100k over that time, not spending any bonuses and not spending much except on rent (about half of my salary). Life was looking good. Then in 2008 I decided to go for a H/S/W MBA and things started to go horribly wrong...
Is a Wharton MBA Worth It For Me?
Hi, I have been accepted to Wharton (awaiting HBS currently) for the full time MBA...
I'm Miserable and Think I'm Having a Mental Breakdown
Normally I wouldn't post something like this, but i'm at a point where I feel I NEED to vent and hear others opinions and there is no one in my real life I feel comfortable doing so to...
Banker Attitudes Towards Poker?
I'm currently a full-time student and I play poker (a lot) at the nearby poker room. I have made enough to pay for college and etc. I have an interview with an IB firm coming up and was hoping to emphasize on some of the skills I learned from poker. General speaking, do bankers usually think positively of poker?...
How Did You All Maintain 3.8s?
Hey everyone, I just finished my first semester with a 3.4. I'm pretty disappointed (Though, not really, since my only B was in a freaking drawing class that I thought would be an easy A)...
What Are the Most Annoying Interview Questions You've Been Asked
Recruiting season is basically in full swing/dwindling as superdays are approaching for many. What are some of the most vexatious WTF questions you have been asked thus far?
It's that time of year again. Christmas is behind us and 2012 is coming to an end. That means two things:
1 - Time to go out and celebrate another year gone by
2 - Time to put some together some New Year's Resolutions...
Will Lawyers Always be Cooler Than Bankers?
I remembr one time telling a girl I worked at a top bank, and she assumed I was a bank teller...
Here we are on the last day of 2012, and no one is more excited about it than I am. There were a few high points for me, but overall it was a pretty boring year and I'm happy to put it in my rear view...
Finding it Hard to Break Into IB
I have been a member on this forum for several years now and have followed a lot of the advice on the threads but am still getting nowhere in my 'breaking into IBD' quest...
If Herbalife is Found to be a Pyramid Scheme What Would Happen to the Stock Price?
Would it be worth $0 immediately and be delisted, or would it stay at the same price and then be delisted...
I was out last night having drinks with a few energy traders at a HF I am applying to for an entry level position. Clearly these guys make a lot of money especially the owner...
Why Are These Guys Still Doing ER?
Pretty much every guy on that list has a strong track record over multiple years. I would imagine they get offers from HF's all the time to run money and with the current environment at investment banks, I doubt they are able to match what the HF's are willing to offer...
Tags: