Your Age May Keep You From Getting A Job

O
Points)
on 8/16/12 at 11:10am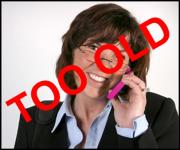 We have all seen "Am I Too Old" threads for IB, B-School, etc. on the fora. Just like your weight, height, and physical appearance, your age is a factor that affects your employment. Its not just a factor affecting those trying to "break in." Its a factor that could affect you in the middle of your career. Its frequent in finance, the technology fields, and like most things, its worse for women.
You're only as good as your last job. Someone who's 45 and has been out of work for a while has it so much harder. There's just a ton of choice for employers out there. Age discrimination is a huge thing out there. . . . it's not discussed ever, and it's not just a problem in finance.
It seems that many people on WSO are young (30's and below), but are you guys worried about age discrimination in the future? Would you discriminate by age when hiring someone? And is there anything you can do about it?