Agawam Partners
Return to Company Database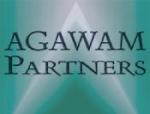 Industry:
Agawam Partners is a merchant banking firm focused on transactions in media, business services, advertising and subscription-driven internet services and related technologies. We are organized (i) to make both majority-ownership and non-controlling private equity investments in our target industries, and (ii) to provide our investment banking clients with a full range of M&A and financial advisory services.
The firm was founded by senior professionals from leading Wall Street investment banking and private equity firms. Our partners add value to transactions by combining impressive deal track records with years of industry insider expertise. We have decades of experience as executives, investors and investment bankers to the companies in the internet, business services and traditional media industries and are devoted to the success of our clients and portfolio companies.
Our firm seeks to make private equity investments in competitively advantaged companies led by skilled managers. We are focused on making non-seed round investments in our target industries, often co-investing with other private equity sponsors.
Agawam's investment banking services include exclusive sales, acquisition advisory, restructurings, fairness opinions and valuations. Our affiliate Agawam Capital LLC can assist growing companies in structuring and arranging debt and equity financings with sophisticated investors.
Location:
590 Madison Avenue 21st Floor
New York
,
NY
,
10022
United States
Phone: (212) 717-2541
Fax: (646) 349-5606