Alvarez & Marsal
Return to Company Database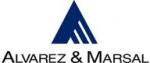 Industry:
Alvarez & Marsal (A&M) was founded in 1983 when Tony Alvarez II and Bryan Marsal recognized the opportunity to provide radically different advice and hands-on support to organizations facing operational and financial hurdles – situations demanding action, objectivity and real results.
Mavericks determined to challenge the prevailing approach to management consulting, A&M's founders helped pave the way for what became an industry: turnaround management, corporate restructuring and performance improvement for companies and stakeholders.
Often compared to corporate doctors, the founders built a culture through the years – blending together a mix of operating managers, functional experts and consultants. The firm grew at a measured pace to maintain quality and increase A&M's global reach and capabilities.
Committed to its core values, A&M has since evolved from a boutique player to the premier independent global professional services firm with a reputation for providing leadership, problem-solving and value-creation to underperforming and robust companies across the industry spectrum. The firm today tackles wide ranging issues, with a focus on preserving and maximizing enterprise value.
When the stakes are high, companies and stakeholders look to A&M to help find the right answer and deliver the solution in a variety of service areas. Whether serving as trusted advisers or in interim management roles to accelerate positive change, A&M professionals are on the ground across North America, Europe, the Middle East, Asia, and Latin America – drawing on a proud operational heritage, never resting on our laurels.
Locations:
Milan office
4 Piazzale Luigi Cadorna
Milan
,
420123
Italy
Phone: +39 02 8596411
Fax: +39 02 85964150
London office
One Finsbury Circus
London
,
EC2M 7EB
United Kingdom
Phone: +44 207 715 5200
Fax: 44 207 715 5201
San Francisco office
100 Pine Street Suite 900
San Francisco
,
CA
,
94111
United States
Phone: (415) 490-2300
Fax: (415) 837-1684
Chicago office
55 West Monroe Street Suite 4000
Chicago
,
IL
,
60603
United States
Phone: (312) 601-4220
Fax: (312) 332-4599
New York office
600 Lexington Avenue 6th Floor New York, NY Tel: (212) 759
New York
,
NY
,
10022
United States
Phone: (212) 759-4433
Fax: (212) 759-5532