Cantor Fitzgerald
Return to Company Database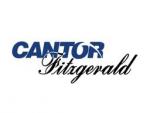 Industry:
Cantor Fitzgerald, formed in 1945 as an investment bank and brokerage business, became known for its innovation in computer-based bond brokerage, the quality and success of its institutional distribution business model, and as the market's premier dealer of government securities.
Since that time, Cantor has continued to set the pace in innovation to become a premier global financial services firm. Today, Cantor is a preeminent capital markets investment bank, recognized for its strengths in the equity and fixed income capital markets, its global distribution model, and for its expanding presence as the leading independent middle market investment bank serving the marketplace with investment and merchant banking services, prime brokerage, and commercial real estate financing.
Capitalizing on the firm's financial acumen and technology prowess, Cantor's portfolio of businesses also includes Cantor Commercial Real Estate, Prime Brokerage, Cantor Gaming, Cantor Index, Cantor Insurance Group, and other businesses and ventures.
For 65 years, Cantor consistently fueled the growth of original ideas, pioneered new markets and provided superior service to clients. Cantor operates trading desks in every major financial center in the world, with offices in over 30 locations around the world and approximately 1,400 employees.
Locations:
Milan office
Piazza del Carmine 4
Milan
,
20121
Italy
London office
One America Square 17 Crosswall
London
,
EC3N 2LS
United Kingdom
Chicago office
222 West Adams Street Suite 1900
Chicago
,
IL
,
60606
United States
LA office
1925 Century Park East Suite 700
LA
,
CA
,
90067
United States
Headquarters
499 Park Ave
New York
,
NY
,
10022
United States