Financo
Return to Company Database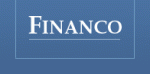 Industry:
By 1985, Financo had completed over 140 transactions and had become the preeminent advisor to retail, apparel and other merchandising companies.
In 1985, Financo was acquired by Lehman Brothers, then a subsidiary of The American Express Company. Mr. Harrison became Chairman of the new Lehman Middle Market Group and assumed additional senior positions at Lehman that included Managing Director, Chairman of the Merchandising Group, and member of the Investment Bank Operating Committee.
In 1989, Mr. Harrison resolved that upholding his vision of an entrepreneurial culture required full independence. To accomplish this goal, he re-acquired the Financo name and re-established the firm in New York as an independent boutique investment banking firm. Since the re-acquisition, the firm has maintained its focus while expanding its range of services beyond traditional mergers and acquisitions to include private placements, restructuring, direct investments, consulting and other services related to the merchandising industry.
Locations:
New York office
654 Madison Avenue
New York
,
NY
,
10065
United States
Phone: 212-593-9000
Fax: 212-593-0309
London office
25 St Johns Wood Park
London
,
NW8 6QR
United Kingdom
Phone: +44(0)207-7483-2271
Fax: +44(0)207-7900-3068
LA office
150 South Rodeo Drive Suite 130
LA
,
CA
,
90212
United States
Phone: 310-550-5800
Fax: 310-550-8002