Kyte Group
Return to Company Database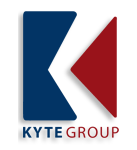 Industry:
The Kyte Group Limited is an independent Futures Commission Merchant (FCM) offering clearing and execution services on the world's most prominent cash and deriviatives exchanges. The company is a leading agency clearer on LIFFE, Eurex, CME and ICE and a premier broker to Tier 1 banks, hedge funds and professional traders. Kyte manages external investors' funds through its Kyte Capital Advisors LLP subsidiary and also seeds, manages and markets hedge funds in the alternative investment world.
Kyte prides itself on its strength and independence and has provided services to and transacted business for many of Europe's most successful traders over the last 25 years.
Kyte has evolved from a "band of brothers" in the open-outcry pits of LIFFE into a major force in today's exchange-traded cash and derivatives arena, covering equities, CFDs, equity indices, fixed-income derivatives, short-term interest rate products, commodity futures and options,cash bonds and spot FX.
Kyte specialises in ultra-fast exchange connectivity, co-location, DMA, FIX and multiple ISV API support.
Location:
Business Design Centre 52 Upper Street
London
,
N1 0QH
United States
Phone: 020 7390 7777
Fax: 020 7390 7778