Teneo
Return to Company Database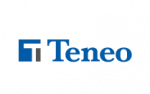 Industry:
Teneo is an independent trusted advisor and global partner to private and publicly traded corporations, governments, philanthropic organizations, institutions and the individuals who lead them. The firm combines its experience and expertise with an unparalleled global network of trusted financial, corporate and political relationships to provide integrated advisory services, enabling clients to manage and organize their businesses, drive growth, build reputations and protect brand value.
Teneo focuses on partnering with the senior leadership of organizations for the long-term, which means providing counsel on both day-to-day business challenges and during major events and milestones, as well as working to support business strategies and shape visions for the future. The firm is uniquely organized across four divisions, which provide clients with holistic solutions, and the support to implement and execute them.
Teneo's professionals have extensive experience across a diverse range of industries, situations and geographies, and have provided counsel on over $1 trillion in transactions throughout the course of their careers.
Location:
601 Lexington Avenue, 55th Floor
New York
,
NY
,
10022
United States
Phone: (212) 886-1600
Fax: (212) 886-9399