Understanding Investment Banking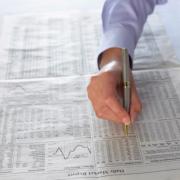 Investment banking engages in the activity of acquiring investment funds for client companies. Other services provided by investment banks include portfolio management, issuance of company and government securities, underwriting and consulting. Investment banks are categorized as regional, full-service or boutique enterprises.
Investment banks are categorized as a "bulge bracket" bank, regional bank or a boutique. Larger banks are considered to be bulge bracket banks and offer a full service approach to clients. The bulge bracket is comprised of nine top banks that include Bank of America, Merrill Lynch, Morgan Stanley, Citigroup, Deutsche Bank, UBS, Goldman Sachs, Credit Suisse, Barclays Capital and JP Morgan Chase.
Boutique banks vary in size from small one-man shops to large global enterprises. They typically specialize in an industry or specific product offering. Often times, a boutique is started by a banker interested in owning his own company. Some of the higher-profile boutiques include: Lazard, Evercore, Moelis, Jefferies & Co and Piper Jaffray.
Investment Banking Consulting Services
When companies seek out an investment banking relationship, they are interested in a financial partner that can guide them through the complicated landscape related to financing a business and managing its assets. Investment bankers offer executives strategic planning advice. They often advise company executives about the best times to make a public offering or on asset management subject matter.
Mergers & Acquisitions
Full-service investment banks are large international financial players who offer a wide range of services to their clients. These banks offer merger & acquisition (M&A) expertise in both domestic and sophisticated international transactions. Mergers & acquisition groups manage transactions including leveraged buyouts, divestitures, corporate restructurings, acquisitions, joint ventures and mergers, to name a few. Other related services extend to takeover defenses and managing shareholder relations.
Relationships and Liaisons
A primary advantage for accessing the services of an investment banker is the relationships and contacts that an established investment bank can offer its clients. The principle role of an investment banker is to introduce lenders to companies in need of capital. Investment banks regularly cultivate business liaisons with venture capitalists and private investors.
Investment Banking Positions and Responsibilities
Most new college graduates start a career in investment banking working as an analyst. College interns are often offered a full time position as an analyst after they graduate. The hours are often very long, but the compensation is attractive. Duties performed by an analyst include company valuation, compiling pitch books and creating models.
For experienced professionals or MBA graduates, starting as an associate instead of an analyst is often an option. Associates organize the work of the analysts, preparing reports for the vice president. Much like analysts, associates work long hours. The good news is that associates are better compensated than analysts.
At the vice president level, there is substantial client dealings. This position involves managerial duties. In this position, a vice president's job is to meet the objectives set by the senior vice president and managing directors.
Promotions to senior vice president and managing director are two of the highest goals of investment bankers. Managing client relationships are the main responsibility of managing directors and senior vice presidents. Managing Directors (MDs) and/or Partners are considered the top of the hierarchy in investment banking and their primary responsibility is deal generation and client interaction. In a sense, they are the lead salesmen for the bank and are tasked with bringing the firm new business while helping to retain existing clients.