A FT analyst hating on me - what to do about it?
Points)
on 7/14/12 at 1:03am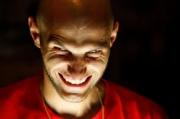 Okay fellow monkeys, I could really use your advice regarding some office politics.
I joined my team as a summer analyst about two weeks ago. What's specific about my team is that it comprises only a few professionals – two analysts, an associate who effectively assumes the responsibilities of a director, two directors, one MD and a "capo di tutti capi" – head of the local IBD division of my bank.
So everyone's vote will matter in deciding whether I get an offer or not, right?
Well if so, then I'm to be shit out of luck… I've got good reasons to believe that one of the analysts really hates me. I dare to say I'm delivering high-quality work (as commented on by the people I've run errands for), show enthusiastic and pro-active attitude... And yet, I cannot seem to get along all too well with this guy. I don't know if he's competing against me or something. He's exactly my age and graduated from a target uni, whereas I have not. I'm usually in a good mood and tend to enjoy female attention – some news have already slipped out. He's also a good few inches shorter than me (a detail a friend of mine from outside the intern class brought up and named as relevant).
Now, given the headcount, there's gonna be just three offers distributed among 18 interns split among different groups within the bank. Competition is fierce and I'm afraid to what extent this may affect my chances of converting the summer stint into a FT offer. From my limited experience: broken relationships cannot be easily repaired, so there's no talk about "making things up" to this dude.
And if not, is there anything I can do?