Add "Organ Donor" to my resume?

EN
Points)
on 5/16/12 at 3:03am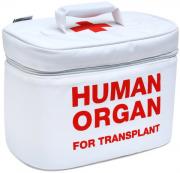 I'm going to be an organ donor in the next few months (kidney, to my dad). I'm not at all in it for the glory (except for subtly dropping it when i'm picking up a chick at the bar) BUT should I add this experience to my resume? If so, how and where?
If its subtle / small / at bottom of page I imagine it could add some character / uniqueness to my resume if nothing else
Also, should I bring this up in interviews? I assume so - if the proper behavioral question were to come up (or if we're just chatting about my background / who I am etc)
First person that comes out this fucking door gets a... gets a *lead salad*, you understand?