Any space for the "regular" guys?
Pages
(Baboon, 108 )
on 3/30/13 at 5:53am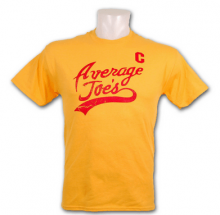 Since hedge funds and a lot of trading jobs today are dominated by quants do the people with an econ/finance deree without or little programming knowledge have any potential in the HF/Trading industry?
A lot of long/short equity funds are also hiring quants from what i have been reading. Are the days where an Einhorn or an Ackman could make it big over?
I really need to make a decision whether I move in the PE or HF path. Looks like PE seems more welcoming. xD
Upcoming Events
May 27 2015 -

7:30pm

to

8:30pm

May 28 2015 -

5:30pm

to

6:30pm

May 30 2015 (All day)

to

May 31 2015 (All day)

May 30 2015 - 8:00am

to

May 31 2015 - 5:00pm

Jun 1 2015 -

6:00pm

to

7:00pm
Poll
What's your favorite suit color for work?
Charcoal / Charcoal pinstripe
24%
Black pinstripe
4%
Brown / Brown pinstripe
4%
Gray / Gray pinstripe
9%
Navy / Navy pinstripe
57%
Other
2%
Total votes: 46