Apple's latest "innovation" was the Ipad Mini, this is Google's
(Gorilla, 679 )
on 2/20/13 at 11:00pm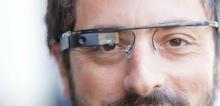 So as many of you know, Google is highlighting the recent creation Google Glasses today and I have to say I am impressed. While there are obvious roadblocks to the design (e.g. the current state of battery technology), this product truly has the potential to be disruptive. When I first saw the demonstration a year ago and placed my order through a Google developer friend, I was excited. Now I am thrilled. There is a great deal of potential in this product and can change the way we live life (anyone thinking video game style achievements for real life?). So are you on board with this idea ? Would you buy Google Glasses and would it encourage you to be more adventurous with your life ? Our would you use to just watch porn 24/7 ?
Don't Miss This Awesome Related WSO Content
Upcoming Events
Apr 27 2015 -

8:00pm

to

9:00pm

Apr 28 2015 -

7:00pm

to

8:00pm

Apr 29 2015 (All day)

to

Apr 30 2015 (All day)

Apr 29 2015 -

5:00pm

to

6:00pm
Poll
What's your favorite possession?
Car
14%
Phone
12%
Watch
7%
TV / Entertainment system
2%
Clothing & accessories
10%
Furniture
1%
Laptop / tablet
18%
Credit card
5%
Xbox One / PS4 etc
3%
Art
1%
Stereo / audio equipment
2%
Nothing, I'm a broke student
20%
Other (add to comments)
5%
Total votes: 469