Are Stern MBAs looked down upon?
ST
Points)
on 8/22/12 at 1:00am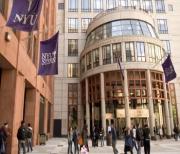 So I'm looking at applying to Stern this upcoming year along with other schools. When I talked to friends and alums who went to M7 schools, they all laughed at Stern and say that people don't take their students and alums seriously. One Wharton guy said that during the London banking career trek, which consisted of students from top schools, the stern kids were looked down upon. This sentiment was echoed by numerous people. Others said that Stern plays second fiddle to Columbia, and the students there have a MASSIVE inferiority complex.
How accurate is this? I mean I think stern is a great school but not sure i want to drop $200K to feel like a loser if this really is the case.