Atrocious 1st semester gpa at ivy what to do now?
?
)
on 12/30/12 at 10:30am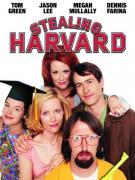 My GPA for the first semester was 2.0...literally on the verge of failing(due to procrastination and underestimating the difficulty of college classes). Originally, I planned to take the well treaded path to financial services/consulting but due to how low my GPA is now... even if I am able to manage a 3.7 or higher average for the next three semesters(end of sophomore yr) I will probably still only have around 3.4-3.5 which is just the threshold for those career paths/internship for those industries. I don't have any connections so that's not an option for me either. So what you do recommend that I do?
A) choose a different career path that may require grad school/in which my GPA isn't as important until senior yr?
B) take summer session to boost GPA?
-my only concern for this is the cost...
C) transfer?
*I don't know how being at different college can affect the perception of a lower a GPA since my parents will probably only let me transfer to a college of equal caliber which leaves only (MIT, Stanford, Harvard, Princeton(doesn't accept transfers I think), Yale, Columbia, and non-US colleges like LSE, Oxford, Cambridge) and I don't know what the minimum requirement are for those colleges for transfers
*side question ---are there any internships that don't really care about your GPA? I will literally go for anything at this point in order
to make up for my horrible mistake. But I'm particularly interested in sustainability, technology, and real-estate development.
Thanks! If you have any better/alternative recommendations for what I could do please let me know!