BB PWM+?+BB SA= <3

IB
Points)
on 7/17/12 at 5:05pm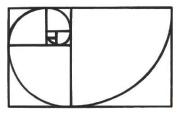 Quick background:
Rising sophomore at a complete non-target in the Northeast. Was a Computer Science major my freshman year, had a bad year/hated CS, ended the year with a 2.8~ GPA. I am very active on campus (Sector Head for campus investment club, tutor, technology club, etc). I'm going to be a RA this upcoming year, as well as switching to a Financial Economics major (which I'm fairly confident that I can get a 4.0 in without any problems).
This summer, I'm interning at a BB PWM branch in the Northeast. I have an awesome, well-connected boss (who I'm sure would recommend me, if I asked), along with an amazing bunch of coworkers. Also, though this hasn't been 100% confirmed yet, I may continue my internship remotely with the same group during the school year, working on various tasks online.
Since my school is such a total non-target and really isn't very helpful to me, I'm going to be applying for transfer in the fall (for the following fall) and hopefully get accepted at a higher-level school, despite my low freshman GPA. As a mini-question to my readers, can anyone think of a well-respected school that doesn't go crazy over GPA's? (Note: I'm not transferring just because my school is a non-target for banking. It's a very small school in general, and the opportunities graduating from there are very limited for anyone)
My main question is, what do you think I should try for next summer, if my goal after graduation is IBD at a respectable bank?
-I know that lots of kids do PWM their sophomore years, but since I've already done it, I don't really want to do it all over again.
-I assume that most BB's/elite boutiques wouldn't touch me, given my shitty GPA and nontarget school.
I'll try and answer any additional questions as soon as they come up.