Be a JD Oasis Contributing Author (100 Banana Points for Successful Referrals!)
Points)
on 7/14/12 at 2:50pm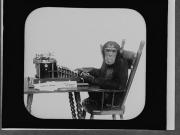 Project description: Law Writer
We are looking for several talented writers to write for JDOasis. (www.jdOasis.com)
(100 Banana Points will be rewarded to any finance guys on WSO to pass this along to their law friends and who end up joining the JDO team!)
We ask that you commit to a minimum of one post (400 word min.) per week and a minimum of 8-10 weeks. More details will be provided during the interview process. We are also open to guest-writing possibilities if your schedule does not allow for a regular writing schedule.
Here are some current writers over at WallStreetOasis.com. Although a seperate site, the work will be similar:
Timeline/hours:
Start date: ASAP
Term: minimum of 8 weeks, and 1 post (400 word minimum) per week (we are flexible on this - if some weeks you need off that is fine, please just give me advanced notice)
Skills/requirements:
Professional in the law (or similar field) industry (this is preferred, but not required)
Keep up with the writing calendar / editorial board (both on trello) - this only requires ~10min max to mantain per week. Helps keep us organized.
Strong writing skills
Fluent in English.
Knowledge of what JDO is all about (ie study our "About us" page).
Can commit to at least 1 post per week (400 word minimum) or give me 24 hours notice if you are going to miss a post.
Tangible Benefits for you:
A digital record of your writing ability and law expertise on a growing website, while developing writing/research skills.
Huge opportunity to be part of the next Wall Street Oasis by helping us build it from the ground up.
Great experience to help supplement your resume
Ask for career advice from practising professionals in the industry
Learn about SEO through company-wide conference calls
Patrick (CEO of WSO) will be happy to assist you with your career in the future - i.e. give recommendations / referrals etc. Will also write a letter of recommendation at the end of internship.
Intangible benefits: - i.e. what you will learn
Potential for your posts to be promoted to the homepage and visible to a wide audience, which will grow larger as time goes on.
Great networking opportunity - we encourage interns to engage with the community and also you are free to post your personal contact information (LinkedIn, email, website/blog url, etc.)
To apply: please email me at [email protected] and attach your resume, and the answers to the following questions:
Your current professional status (working, grad student, etc)
A brief rundown of your experience with law (what is your expertise)
What do you want to write about?
A confirmation that you meet the aforementioned skills/requirements
Your current availability (how many posts per week and for how many weeks) you can commit to
After you apply I will respond asap to set up a Skype/phone call with you to discuss the project.
Thanks,
Ken
JDOasis.com