Be a Wall Street Oasis Contributing Author
Points)
on 4/24/13 at 1:40am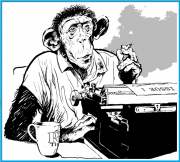 Project description: Finance / Wall Street / Business Writer
We are looking for several talented writers (professionals in the finance industry preferred) to write for WallStreetOasis. There is a list of suggested topics you can choose from but if there is an area of interest/specialization you would prefer to write on we are very open to hear your ideas (ie trading/markets, street culture, advice/mentoring etc).
We only ask that you commit to a minimum of one post (400 word min.) per week and a minimum of 8-10 weeks. More details will be provided during the interview process.
OR if you cannot commit to a regular schedule we are open to guest-posts (either one post, or a series) on a particular topic.
Here are some of our current and former writers:
See more here: WSO Writers & Contributing Authors
Timeline/hours:
Start date: ASAP
Term: minimum of 8 weeks, and 1 post (400 word minimum) per week (we are flexible on this - if some weeks you need off that is fine, please just give me advanced notice)
Skills/requirements:
Professional in the finance (or similar field) industry
Keep up with the writing calendar / editorial board (both on trello) - this only requires ~10min max to mantain per week. Helps keep us organized.
Strong writing skills
Native English speaker
Knowledge of what WSO is all about (ie study our "About us" page).
Can commit to at least 1 post per week (400 word minimum) or give me 24 hours notice if you are going to miss a post.
Tangible Benefits for you:
A digital record of your writing ability and financial expertise on a large financial website.
Great experience to help supplement your resume
Free access to all WSO Guides (1 after the 2 week initial trial, five more mid-way through, and the additional five after completion of the internship)
Free access to WSO job board for one-year (after full-completion of internship)
-Patrick* and I are happy to assist you with your career in the future - i.e. give recommendations / referrals etc.
Intangible benefits: - i.e. what you will learn
Potential for your posts to be promoted to the homepage and visible to thousands of daily visitors.
Great networking opportunity - we encourage interns to engage with the community and also you are free to post your personal contact information (LinkedIn, email, website/blog url, etc-
See bottom of page for what Patrick can offer
To apply: please email me at [email protected] and attach your resume, and the answers to the following questions:
Your current professional status (working, grad student, etc)
A brief rundown of your experience with finance (what is your expertise)
What do you want to write about?
A confirmation that you meet the aforementioned skills/requirements
Your current availability (how many posts per week and for how many weeks) you can commit to
After you apply I will respond asap to set up a phone call with you to discuss the project.
Thanks,
Andrew Louis
WallStreetOasis.com - COO
*Additional info from Patrick:
If they do a good job, I am willing to serve as a personal reference for the writers that show a dedication to WSO and help us move forward. I can vouch that they busted their ass and are hard workers - exactly what banks are looking for.
For example I wrote a great endorsement for a previous intern on LinkedIn (the intern that built our entire finance dictionary from scratch and did an amazing job). He now has me as a personal reference any time he is applying for jobs because he went above and beyond my expectations.
Testimonials:
Having WSO on my resume has been awesome. People always respond super positively to the fact that I write on the site and it's a great conversation topic.
— Leon
Tags: