Be a WSO Moderator
Points)
on 5/2/12 at 1:11pm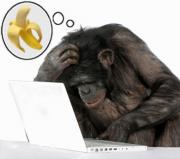 Interested in being a WSO Mod? let me know. PM or email me at [email protected]
We don't expect you to put in much more addt'l time then you already spend on wso, just that you help keep an eye out for things while you are on the site and either take action yourself, or email Patrick, myself, or one of our assistants.
Guidelines specific to WSO:
#1 they have to have been a member for over 1 year.
#2 they must have at least a 5:1 ratio of SB to MS (with a min of 10 SBs)
#3 they must have over 500 banana points
#4 they must not get involved in political discussions, or if they do, they have to be very respectful
#5 non-argumentative, not power hungry
Some of the responsibilities included:
Delete (or notify me of):
spam (and block spam users),
links to illegal/pirated content,
full posts of copyrighted content,
double posts, personal information,
links to competitors/competing products, (this is subjective -more info will be provided)
strong personal attacks
Additionally: site suggestions, recruiting new mods, homepage-content quality control, and keeping an eye on forums and users that need to be warned/blocked
I will provide more information after you have applied/been selected.
Addt'l info from wikipedia (important/relevant things are bolded):

"The moderators (short singular form: "mod") are users of the forum who are granted access to the posts and threads of all members for the purpose of moderating discussion (similar to arbitration) and also keeping the forum clean (neutralizing spam and spambots etc.) Moderators also answer users' concerns about the forum, general questions, as well as respond to specific complaints. They also can do anything to lend a helping hand to a user in need. Common privileges of moderators include: deleting, merging, moving, and splitting of posts and threads, locking, renaming, stickying of threads, banning, suspending, unsuspending, unbanning, warning the members, or adding posts to the homepage.
Essentially, it is the duty of the moderator to help managae the affairs of a forum or board as it applies to the stream of user contributions and interactions."