Brainteaser
Points)
on 6/4/12 at 3:00am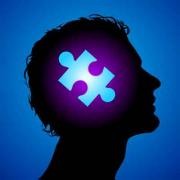 I'm a longtime reader and first time user for WSO. Last Thursday I got interviewed at a small $300 - 350 million hedge fund in San Francisco. In the interview I was asked a brainteaser that I am unsure if I got the answer to and it has been bothering me all weekend. The reason I don't know the answer is because my interviewer, one of the two PMs, just grinned when I gave the answer and moved on to the next question.
Anyways the question is:
You have a deck of cards with 50 cards.
Four of the cards are Aces.
Four of the cards are Kings.
The rest of the cards are blank. (42 cards blank)
After the cards are shuffled they are all laid out next to one another. In order to win the game an Ace needs to be next to a King. What is the probability of winning?
I was allowed to use a pen & paper, but no calculator.
Robert Clayton Dean: What is happening? Brill: I blew up the building. Robert Clayton Dean: Why? Brill: Because you made a phone call.